How to Motivate For a Workout
5 Ways to Freshen Up Your Fitness Routine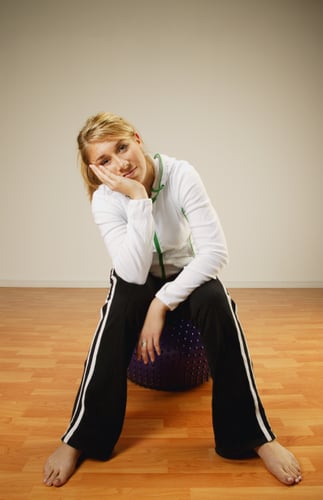 Sticking to a workout routine can be a constant struggle. If you're in need to a fitness reboot, then here are five ways to freshen up your routine.
Start fresh: Time to look through your workout gear. Donate any old equipment you don't use anymore, clear out your workout wardrobe, and take a peek into your gym bag. Clearing away all the excess, old, and germ-y gear can help you recommit to your routine. Read our tips for donating old running shoes and cleaning your gym bag.
Reassess your routine: Feeling bored? You may not be challenging yourself. Check your routine — if it's been awhile since you switched it up, then now's the time to get a new one. Our printable workouts will help you switch up your routine.
Make a goal: Having a specific goal helps motivate you to commit to a workout and can make it all that more fun as well. Sign up for a race, take a beginner yoga class workshop, or challenge your friends to some friendly workout competition.
Seize the weekend: If your workouts consist of time-constrained weekday workouts, then it's time to incorporate something that's both active and fun into your weekend. Round up your family and take a long hike, or catch up with an old friend at gentle yoga class.
Find your inspiration: Sometimes, it just takes a few wise words or a healthy success story to spur you back into action. Use your friend's successful 10-pound weight loss or motivating fitness quotes on Pinterest to help you find your enthusiasm.