How Much Does the Average Person Exercise a Week?
Do You Exercise More Than Most Americans?
Now that we're comfortably into the year, it's time to take a check: are those New Year's resolutions sticking or are they long forgotten? If you're like most Americans, you're keeping up with your workouts; new survey results from Gallup found that most of us exercise three times a week for at least 30 minutes.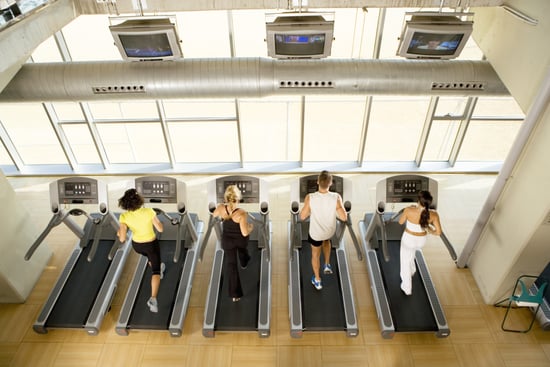 The results show that a small majority (51 percent) of Americans exercise at least three days a week, and another 18 percent said they exercise at least once or twice a week. However, almost a third of Americans said they don't exercise at all — worrisome, since a sedentary lifestyle can lead to an increased risk of disease or other health conditions later on in life.
The good news, however, is that the survey found that most people exercise more in the warmer months, so if the temps have got you feeling inspired, gear up for Spring with these tips for cleaning and organizing your fitness routine and learn just which Spring workout burns the most calories here.
Tell us, do you exercise more than three times a week?