How Much Money Should I Spend on Workout Clothes?
Fitness Clothing: Where to Save and Where to Splurge
Knowing where to save and where to splurge on your second wardrobe can be a workout of its own. Keep it simple by investing in a few key pieces and then shopping the budget rack accordingly.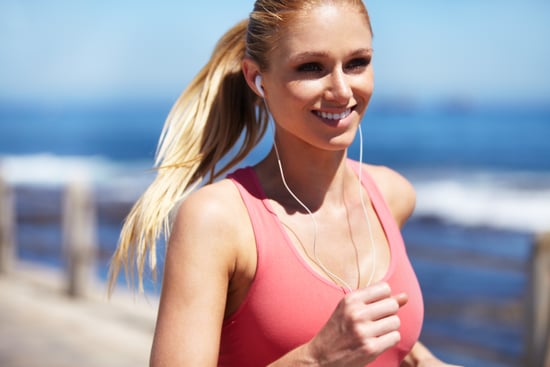 Save: Jackets. Although they are cute, this is one area you can save. Since jackets are your outer layer, they are the furthest piece of clothing from sweat and usually thrown aside once you get warmed up. The one exception to this rule are technical jackets used in harsh weather conditions. When dealing with extreme temperatures, rain, or snow, you want to make sure to be protected.
Splurge: Pants. A good pair of pants is hard to find, and once you get the perfect fit, it's definitely worth the splurge. Pants take on a lot of wear and tear, so it's important to invest in a high-quality pair that will stand up after multiple washes and not stretch out or pill.
Save: Tops. Unless you prefer tank tops that double as a bra, workout tees are in the save file. This is a broad category and can contain anything from an old band t-shirt to a beat-up tank. The best part about shirts is that they can look ragged and somehow come off as cool sweat gear.
Splurge: Sports bras. Support, support, support. This is one item the men can skip, but for women, it might be the most crucial piece to a workout wardrobe. Getting the right bra with adequate support will make any activity more comfortable and is easier on your body.
Save: Socks. The only time people see your fitness socks is if you're enrolled at a barre studio, but even then you can find bargains. Socks are purely the cushion between your feet and the shoe to hold moisture and keep you comfortable. Save in this area.
Splurge: Shoes. This item can help you work through a variety of exercises. Running, hiking, and cycling are just a few activities where shoes make all the difference. Since you may end up wearing them around town, either pre- or post-sweat date, getting a durable pair can be well worth the splurge.