How Much Pie Do You Eat at Thanksgiving?
How Many Pieces of Thanksgiving Pie Did You Eat?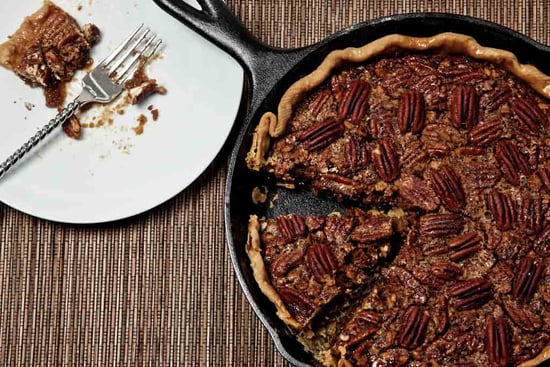 My Thanksgiving spread consisted of four pies: pumpkin, apple, chocolate cream, and key lime. I only ate one type of pie, but I did have two regular-sized pieces of it. Adding to that, I also ate another slice for breakfast. What can I say, I get weak in the knees for pumpkin pie! To compensate for part of my pie indulgences (or the fact that I'll have another slice tonight), I'm spending a portion of my day hiking and at spin class — nothing like a little pie to get me moving!
Source: Flickr user nightmare