How Much Soda Do Americans Drink a Day?
How Much Soda Do You Drink a Day?
By now, you've probably heard the news that soda is bad for you. Drinking too much soda can lead to more than weight gain — studies have found that soda (diet and regular) may increase your risk of heart attack and stroke, osteoporosis, and even cancer. But do these findings stop you from enjoying a soda every now and then (or even every day)?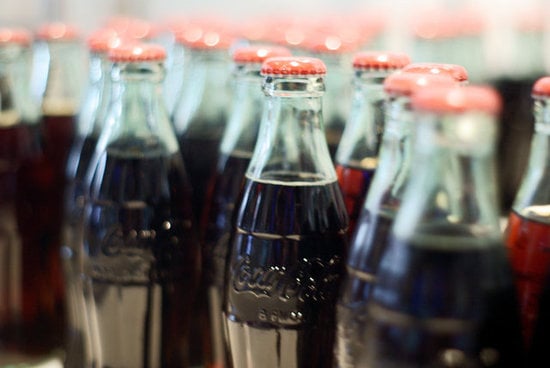 If you're like many Americans, the answer is no. A recent national Gallup poll found that half of Americans drink one or more glasses of soda a day, with 7 percent saying they drink four or more sodas a day. The good news, however, is that 52 percent say they don't drink soda at all, and the survey also found no correlation between weight and soda consumption; there was no real difference in self-reported weight between those who drank two or more sodas a day and those who didn't drink any.
Even with all the reports of soda leading to diabetes, obesity, or other conditions, drinking soda can be a tough habit to beat — after all, there's something to be said about "everything in moderation"! So tell us, how much soda or diet soda do you drink a day?