How Natalie Portman and Jewel Stay Fit While Pregnant
How Moms-to-Be Natalie Portman and Jewel Stay in Shape
It's a pregnancy party up in Hollywood right now: Natalie Portman, Victoria Beckham, Jane Krakowski, Marion Cotillard, Kate Hudson, Selma Blair, Alicia Silverstone, and Jewel are all expecting! (Quite a mouthful, huh?). It's been fun seeing how they dress up their baby bump on the red carpet and inspiring to hear how they're staying fit throughout their pregnancies.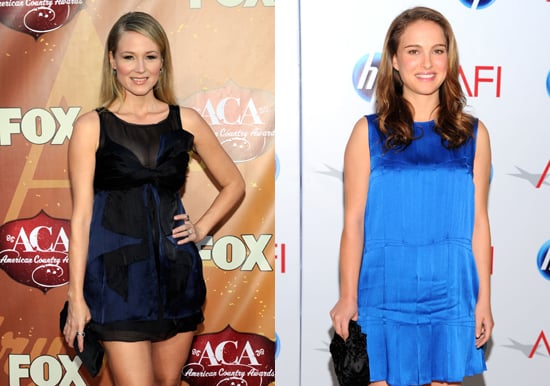 After a strict diet and fitness routine for Black Swan, actress Natalie Portman has eased up and is back to her normal diet, but she isn't being lazy. The vegan actress is staying fit by swimming every day and told Us Magazine: "When I am in my womb-like environment, I am hoping the baby is feeling peaceful." If you're expecting and lin need of a workout, swimming is great, low-impact option. A lot of gyms even offer water classes specifically for pregnant women.
Jewel is also a fit momma-to-be and has been working out with a few of her "cowboy friends." At the Television Critics' Association event last week, the singer told the press that she's been running outside and hitting the gym. If you're an avid runner and expecting, be sure to follow our tips for running while pregnant; even if you have to decrease your intensity levels, you can still enjoy a regular running routine.