How Often Do You Weigh Yourself?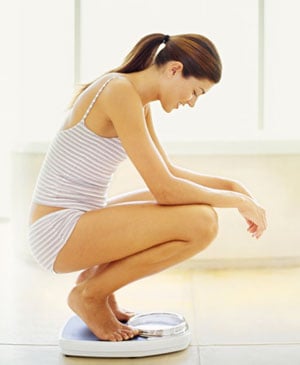 Over the Winter, my hubby was spending a lot of time on the ski trails, but he was also doing a lot of après ski lodge time, and guzzling down beers and bar food with his buddies. Now that the bulky ski pants and jacket have been shed for Spring weather, he's realized it's time to lose some weight. I'm so proud of him for trading burgers for salads, and beer for water, and he even goes running with me. To keep track of his progress, he likes to weigh himself every day — even twice a day sometimes. I love hearing his excitement (he literally screams out the number)!
For some people, regular weigh-ins keep up the motivation to stay on the healthy path, but some people think hopping on a scale is torturous. What about you?