How to Pack a Healthy Lunch
Pack Your Healthiest Lunch With These Tips
If you're looking to make a healthier change to your routine, bringing your lunch is a great idea. Here are some ways to make bringing your lunch a simple, fast, and good-for-you habit.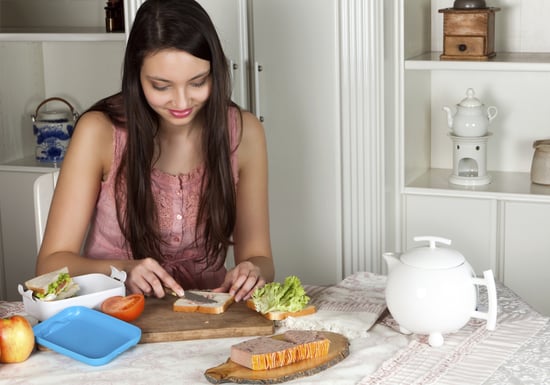 Start with the basics: You need a lunch that fills you up without containing too many calories, but it also needs to be one you actually want to eat (otherwise you may be persuaded to join your co-workers for Chinese takeout!). The best lunches are generous with the veggies and fruits and balanced when it comes to portion sizes, protein, fiber, and other nutrients. Read more tips on how to construct a healthy, delicious lunch here.
Keep calories low: Sandwiches are an optimal lunch meal since they're portable, versatile, and easy to throw together the night before, but if you're not careful, you can layer and spread your way to a high-calorie handful. Making smart substitutions — like whole wheat pita instead of bread slices, or provolone instead of cheddar cheese — can help keep calorie counts down. Read nine more smart sandwich substitutions that save calories here.
Make it quick: Who has time to spend on making the perfect lunch? Unfortunately, skipping out on lunch prep can mean spending lots of money on your midday meals or opting for unhealthy vending-machine options. Save minutes by buying part of it premade or making a week's worth of lunches all at once. Here are more ways to save time while still keeping your lunch healthy.
Once you've prepared a lunch, toss it in one of these BPA-free lunch containers to keep it as healthy as possible!