How to Pick a Beginner Running Pace
New Runner Tip: How to Pick a Pace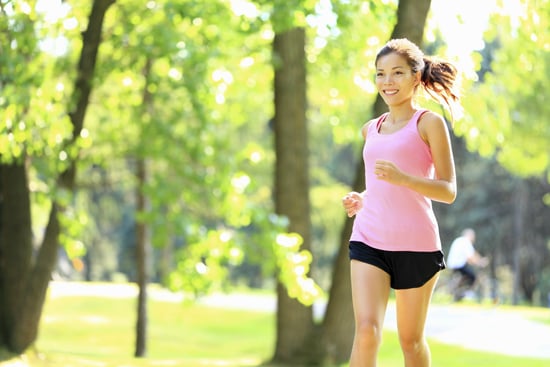 Kudos to you for starting a brand-new running routine! Whether you have an athletic past or this is your first time hitting the pavement, building a relationship with running can bring a whole new sense of accomplishment to your fit self. There's so much to learn, but a great place to start is picking a reasonable pace. If you're finding yourself winded early or cramping too soon, here are four ways to alleviate the pacing panic and focus on the fun run.
Start off slow: You may be excited to hit the pavement and get running, but no need to be too eager! If you start with a pace too fast and fizzle out too early, you won't have the same quality of run if you had taken the time to build up your speed. Your body will thank you for a slow start!
Listen to your bod: Brand-new runners won't be jumping into a lengthy marathon just yet, so these initial runs should err on the easy side. If you're feeling too tired, flustered, or short of breath, you're going too fast for your own good. Take a few minutes to walk, adequately catch your breath, and then pick up your run again but with a slower pace. Once you feel comfortable with ramping up your runs, help gauge your intensity by using the talk test.

Keep reading for two more helpful tips for picking a running pace.

Switch it up with walking: If you're brand new to running, there's no need to feel defeated by alternating with some walking! This is a really safe way to get your body acclimated to a new routine. Try running from 10 — 15 minutes with five minutes of walking before you pick up the pace again.
Find a friend: If you can't seem to find a groove without getting winded, employ the help of a running buddy. Someone with a little more experience will be able to keep you motivated and moving at a steady speed. This will also ensure that you can carry on that conversational pace!