How to Pick the Right Workout Clothes
Fit Tip: Dress the Part For Your Workout
Wearing the right clothes for a workout is an important aspect when it comes to performing your best. Technical fabrics help you move freely and keep sweat at bay, but wearing the appropriate clothes will also keep you from being distracted by your outfit. Here are some tips for finding the right clothes for your favorite type of exercise: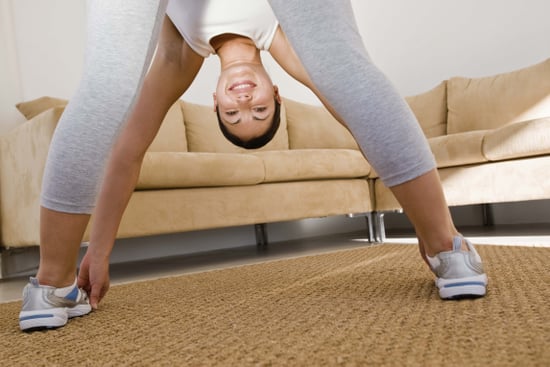 Yoga and Pilates: Clothing that is too loose or revealing or rides up the wrong way will only hinder the mind-body connection you're after. Mat classes involve a lot of different poses and stances, and if you're always worrying about how you look, you won't get the most out of your workout. Read more about the worst things to wear in yoga class here.
Running: Clothing depends on the conditions of where you're running, but regardless, you'll need running-specific shoes. The best way to find the right shoe is to ask for help at a store that specifically sells running shows. They'll be able to analyze your gait, among other things, to figure out which type of shoe is best for you. Learn more about finding the right running shoe here!
At the gym: First and foremost, you should be comfortable, but it's also important to choose functional clothes that give you the right support. Constricting cuts and flimsy sports bras make anything from TRX training to plyometrics circuit a real pain. In the market for a sports bra? Here's how to choose the right bra for you.