How to Prepare For a Half or Full Marathon
Be Prepared: What to Do in the Hours Before Your Race
You've stuck to your race training plan and counted down the days, and now your big marathon (or half) is here. Here's what to do in the final hours before the starting gun to ensure you have a happy race day.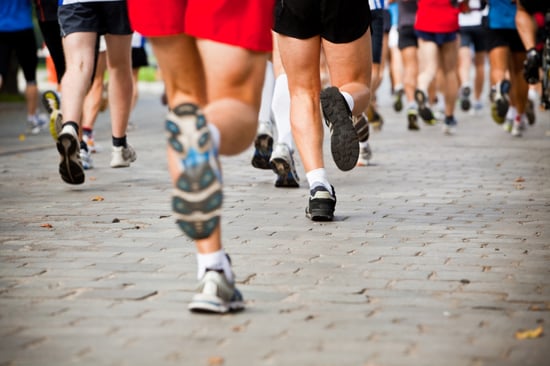 The night-before routine: Now's not the time stress about the whether or not you've trained enough for your race. Relax, eat a big, familiar carb-heavy dinner (hello, pasta!), drink lots of water, and make sure you go to bed early so you get enough sleep. It's also a good idea to stay off of your feet; now's not the time to to do a walking tour of the city you're in!
The race-day outfit: By now, you should have figured out what clothes you feel most comfortable in during a long run. Most importantly, don't run in new gear — you could be met with unexpected chafing and discomfort. Same goes for your shoes: stick with a pair that you know will still feel great once you've racked up the miles. If the weather is chilly, you may want take this pro tip: dress in layers and ditch the outer ones in a trash bag before you start.
The morning of: What you eat before a race depends largely on your own body. Again, go for something familiar that is high in protein and will keep you energized and full. A bowl of oatmeal or a protein shake a couple of hours before helps ensure your stomach will stay happy and full throughout the race. For more advice on what to eat before, during, and after your big race, read these tips from Olympic marathoner Ryan Hall.
The extras: Print and test directions before your big day so you know exactly where you're going and the parking or public transportation situation — you don't want to be late the morning of. Make sure you have Gu, gels, chews, or gummies with you to help keep your energy up throughout the race.
Once you've crossed the finish line, congratulations are in order — as are these tips for recovering from an endurance race.