How to Prepare For a Workout
Be Your Best at Every Workout With the Right Prep
When it comes to exercising, the more you do it, the better you get at it — as in, you become stronger, faster, or more flexible, and not only that, you are able to exercise longer (and losing inches isn't anything to sneeze at either). But no matter how long you've been committed to fitness, make sure you know how to prep to be your best at every workout.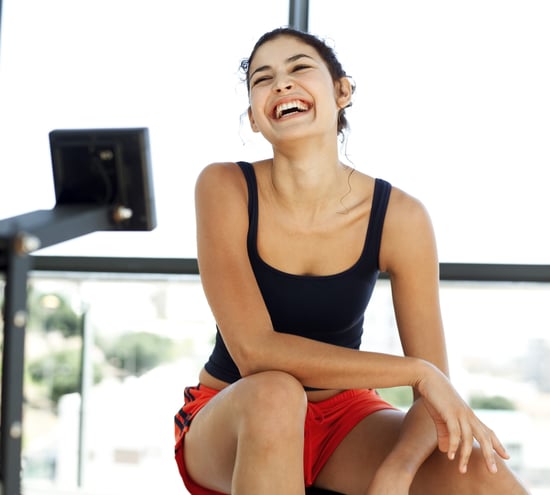 A plan: You've suited up, stuffed your bag in your gym locker, and made your way to the floor only to think, "I wonder what I should do today?" Don't waste your time with an ineffectual workout or halfhearted commitment. Figure out an exercise plan before you start with our tips on how to build a workout routine.
A happy belly: Cramping or a grumbling stomach can make a workout a complete misery. Keep your stomach happy by fueling up with a small snack before you exercise or by giving yourself a few hours to digest a big meal before working out. Find out which foods you should be eating (and when) before you work out.
Read on for more ways to be your best at every workout.
A rockstar playlist: Let's face it, sometimes a workout can be tedious. Logging hours on the treadmill or in the weight room can get the best of us if we're not sufficiently motivated. Keep your iPod loaded with heart-pumping music (or even an engrossing audio book or podcast) to motivate you while you work out. And don't get distracted with earbuds that keep falling out; use these earphones that are designed to stay put during your workout. If you need music ideas, check out what our readers voted as the best workout songs for 2011!
The right workout clothes: Workout gear that literally rubs you the wrong way can contribute to an off workout. Nix chafing, blistering, and uncomfortably sweaty clothes by investing in a few key pieces that are made for workouts. Look for features like support where it counts, covered seams to prevent chafing, and sweat-wicking, breathable material that allows your body to stay cool and dry.