How to Prevent a Hangover on New Year's Eve
Ring In the New Year With These Helpful Hangover Tips and Cures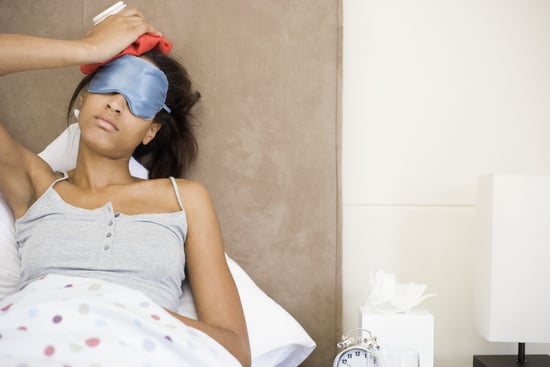 New Year's Eve is days away, and while a Champagne toast at midnight is customary, many of you will be having more than just one glass — maybe even four or five before the night is out. Come morning and you have quite the hangover on your hands. You wake up with a pounding headache, parched mouth, and a room that seems to be spinning. What — if anything — can you do to make it stop? Read up on our helpful hangover tips to see what works, what doesn't, and if it's possible to plan a hangover remedy the night before.
How to prevent a hangover altogether: If you're going to go all out this NYE, you're probably going to pay the price: our bodies aren't designed to binge on bad stuff and feel great the next day. There are a few things that you can do that may prevent a hangover from happening — or, at least make it less painful. Check out these tips for preventing a hangover.
Too late, the hangover hit: If you aren't able to take our advice on preventing a hangover this New Year's holiday, there are ways to make it more bearable. Remember: lots of water, but mostly just time. Here are five fixes to help you better cope with a hangover. And from a sour stomach to a pounding headache, here are specific fixes for common hangover ailments.
Common hangover myths busted: From hair of the dog to raw eggs, there's a lot of commonly held hangover cures. But do they really work? Here's everything you need to know on the truth about hangovers and which hangover myths are just that — myths.