How to Prevent Heartburn
Quiz: Burning Questions About Heartburn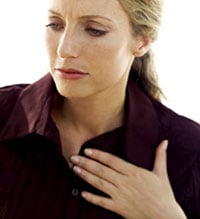 I've never really had a problem with heartburn before, but being pregnant gives heartburn a whole new meaning. If you too are suffering from this oh-so uncomfortable condition, take this quiz to learn more about heartburn and how to prevent it in the first place.
Quiz: Burning Questions About Heartburn
First things first. What is heartburn?