How to Prevent Injury For Runners
Prevent Injury While You Run With These Cross-Training Ideas
Many times we carry our weight more on one side or the other when we run or walk, which leads to imbalances that can cause pain and injury. I always carry bags on my right side, for example, which causes me to lean into my left and carry more weight there. This has led to minor pain in my knee and ankle during some of my runs; nothing major, but enough to make me have to slow down. Since running is a weight-bearing exercise, it can be hard on your joints and limbs, but cross-training and using a foam roller can help. To keep muscles and limbs strong and stretched and your body balanced, incorporate these exercises into your routine.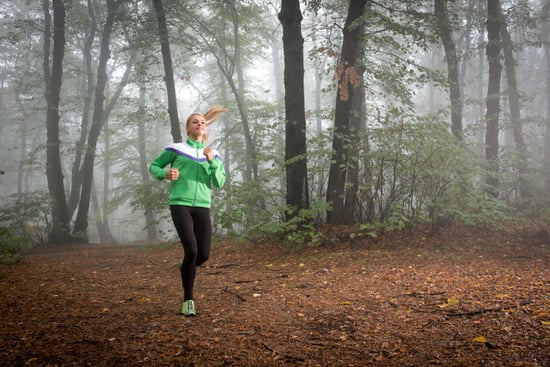 Here's a primer on basic lower-body exercises. Essential strength-training moves like squats and lunges, which will help strengthen your lower body muscles to both become a better runner and balance out muscles that are overused while you run.
Yoga is essential to increase the body's flexibility, especially on muscles that get worked during a run. These yoga for runners stretches are great for opening up tight hips and loosening hamstrings.
If you feel one side of your body is weaker than the other, balance exercises are key. These help you train your body's weaker side so you don't favor the more-used side when standing or walking.
Don't forget foam roller stretches to roll out any knots that may be keeping you from using your body's full range of motion. These foam roller stretches are important if you're a regular runner.