How to Prevent Weight Gain During the Holidays
Prevent Weight Gain (and Eat What You Want!) During the Holidays
When we asked if you focused on diet or exercise to maintain or lose weight, more than half of you said that both eating right and exercising regularly were essential for weight loss. Now, new studies confirm that even if you favor an unhealthy diet, regular exercise can minimize weight gain that usually comes from eating a fatty, high-calorie diet.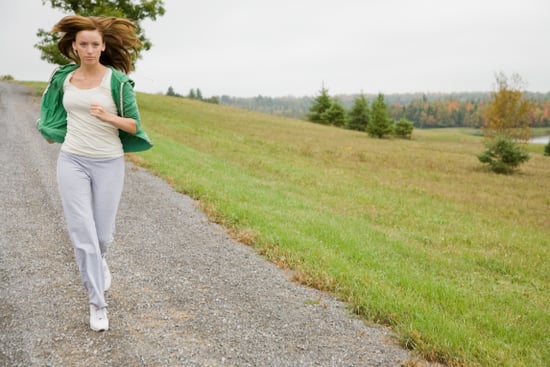 By tracking over 100,000 runners and 40,000 walkers, researchers found that those who ate more unhealthy diets — filled with more meat and fats than fruits — were still able to maintain weight or prevent significant weight gain because of their regular exercise routines. While most of these participants still gained a few pounds, it was much less than what was expected given their less-healthy eating habits.
What does this mean for you? Find out why regular exercise is so important for preventing weight gain, especially during the holidays, after the break.
Even though the exercisers who ate fat- and meat-filled diets were heavier than the exercisers who ate more healthy, those meat lovers still gained significantly less than they would have if they weren't regular exercisers. In fact, they stayed "relatively lean" exactly because they stuck to their workouts — the more miles they ran or walked, the more likely they were to prevent the weight gain normally associated with their high-fat diets. Keep in mind that if you are looking to lose a significant amount of weight, a change in diet is key.
While these findings aren't exactly shocking, you can use them as motivation to continue your normal workout during those cold Winter months. After all, we shouldn't always be expected to resist pumpkin pie and eggnog, so it's nice to know that sticking to a regular exercise routine can compensate for any overindulgences!