How to Prevent Weight Gain in Winter
Not This Year! Must-Dos to Prevent Winter Weight Gain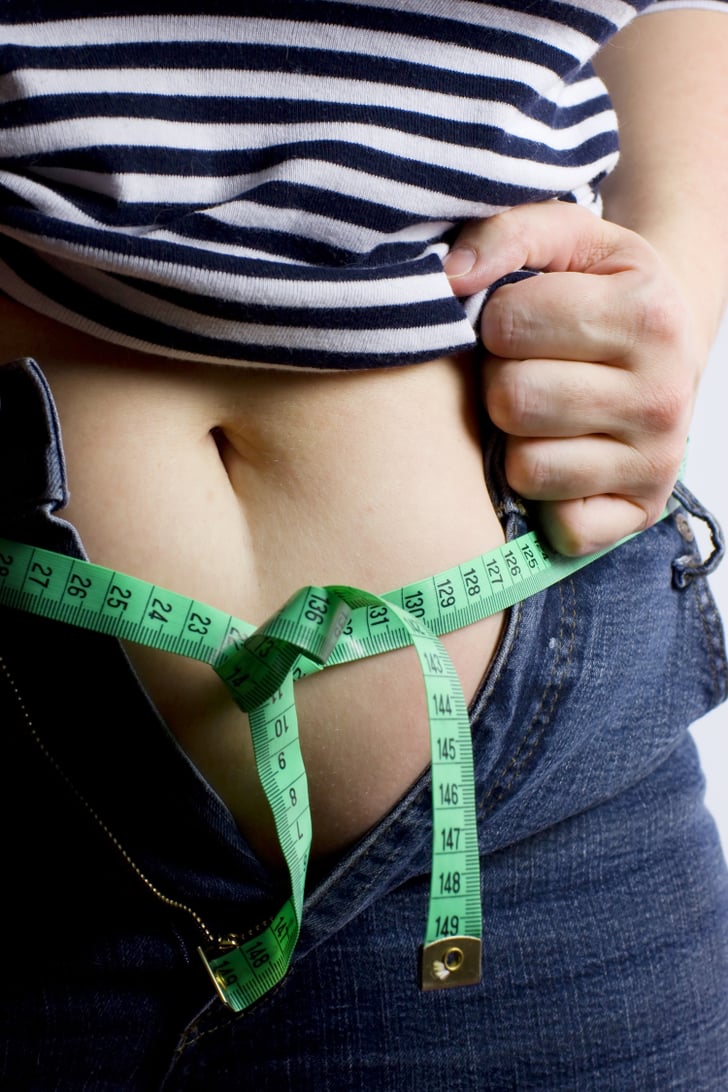 Skiing Anyone?
Keeping up with your regular exercise routine is key whether you're looking to maintain weight or drop a few. Don't let a little cold weather derail you from the outdoor runs you love — layer up and you'll feel toasty even if it's 30 or below. Or if there's too much snow, slip on some snowshoes, skis, or a snowboard. Not into the cold? Get your sweat on in a hot yoga studio, an indoor pool, or join a CrossFit gym like you've always wanted to. Just find a way to keep up with your workouts.
Cup Your Hands Around This
Specialty spiced coffee drinks, hot cocoa, and mulled wine may call to you during colder months, but you'd be better off sipping on zero-calorie tea. Aside from not packing on extra pounds, oolong and green tea are proven to help with weight loss.
Even if You're Not Into Salads . . .
Sticking your fork into a cold bowl of greens won't exactly warm you up on a cold Winter's day, so if you're not into fresh salads this time of year, be sure to get your veggies in other ways. Throw greens in your fruit smoothies, enjoy sweet potatoes and parsnips roasted, in hearty soups, casseroles, and cooked whole grains, or top them on your pizza. What's great about these Winter recipes is you can make a huge batch and have leftovers for tomorrow's lunch.
Comfort Food
Mac and cheese, lasagna, mashed potatoes, burgers, and baked goods — what's cold weather without warming up with these family recipes? Unfortunately, they tend to be high in calories, so enjoy smaller portions of your favorites, or try these lightened-up comfort food recipes that use healthier alternative ingredients.
Say No to Baggy
While roomy sweaters are a comfy option, constantly wearing baggy or stretchy clothes makes you lose sight of your body underneath. Go for more fitted attire, whether working or hanging out. They'll encourage less lounging around as well as more awareness of what goes into your mouth.
Scale Time
No one ever said they loved stepping on the scale, but it's one accurate way to keep you honest. And since weight gain happens one pound at a time, keeping close tabs on your weight will help you notice right away if the pounds are creeping on, so you can quickly make a change in your diet or exercise routine. It shouldn't be a daily habit; make a point to weigh yourself in the morning, once a week.
Get Away
Planning a warm vacation is good for the soul and can help keep seasonal affective disorder away, which can cause you to eat more. But it can also keep you on track fitness-wise — knowing you'll be sporting a bathing suit in a few weeks is sure to motivate those early-morning workouts.
Eat Before You Eat
With all the holiday and family parties and celebrations this time of year, it seems all we're doing is eating. Before heading to your get-together, snack on high-fiber fruits, veggies, and whole grains to fill you up. If you can avoid arriving feeling starved, you'll prevent some major overindulging.
Cheers!
If your holidays are all about imbibing, those extra cups of celebration could be the reason your LBD feels a little snug. Alcohol is not only empty calories, it also lowers your inhibitions, making you more likely to say yes to that third helping of mashed potatoes. Limit yourself to one alcoholic beverage a night, and drink it slowly to make it last. Tap into alcohol that offers health benefits — beer contains silicon to improve bone health, and red wine and wine spritzers contain compounds that boost your good cholesterol, so they're a heart-healthy choice, and if you're into spirits, mix them with real immune-boosting antioxidant-rich fruit juice instead of soda.