How to Recover From a Long-Distance Run
Helpful Hints to Recover After a Long-Distance Run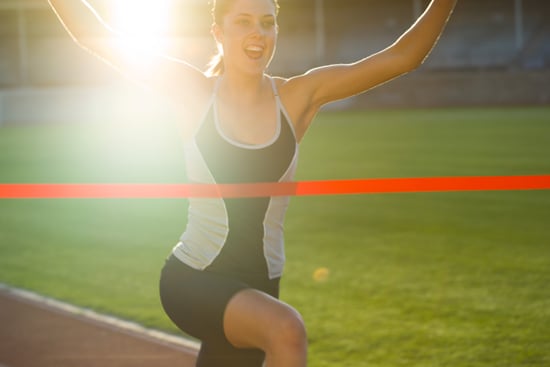 With all things related to the Boston Marathon on our brain, there's no better time to share a few ways to recover from long-distance runs. Here are a few quick tips for recovering after a long-distance run, whether you're feeling motivated by the main event in Boston or you're an avid runner in need of a refresher.
Give your bod a break. After being pushed to its limits, your body is in need of some serious rest and relaxation. As soon as you can handle it after your run, try to take an ice bath to help all your sore aches and pains. Getting a massage is a great way to treat your body right too. If you can't give up running for a few days, when you head out, be sure keep things really easy and light (if you've just completed a marathon, you should take a break from running for at least three days to help prevent injury).
Eat and drink the right things. After a big run or race, it's crucial to continue with a healthy diet. You need to build your muscles back up with foods that are packed with protein and good, healthy carbs. Look to these foods for runners if you're in need of some good ideas, inspiration, or just foodie knowledge on what will help you recover. In addition, as soon as you finish your race — and for a few days after — drink lots of fluids to replenish what you lost during your big race.
Learn more tips after the break.
Stretch it out. Having a flexibility routine will aid the recovery of your sore joints and muscles. If you love yoga, no need to run out for a strenuous vinyasa class, but maybe check out some yin or restorative yoga sessions that you normally don't make it to (learn the difference between these yoga styles here). Also be sure to do these postrun stretches that will help you target areas that may get overlooked.
Show your feet some love. Even though your feet were hard at work throughout your run, it's easy to overlook what they've been through. If you're in need of some easy exercises or ideas to pamper those toes at home, check out these tips to help sore feet.
Sleep it off. If you rest now, you'll feel better later. Remember: you just ran a huge race! You're going to experience some serious fatigue after pushing your body's boundaries. Be sure to take it easy and get lots of rest.