How to Reduce Bagel Calories
Quick Takeout Tip: Scoop Your Bagel
For those special weekend mornings when nothing but a bagel will suffice, hollowing out the center will leave you satisfied — instead of stuffed.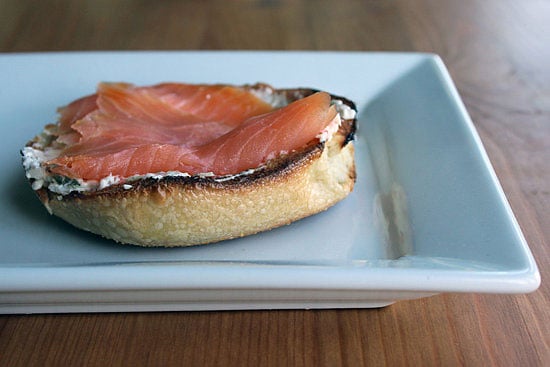 Without affecting the flavors you're craving, scooping the dense center of your bagel with a fork or your fingers can save major calories. Not only are you cutting out carbs by discarding the center, but once you toast it up, your bagel has an even crisper crunch.
After you finish scooping and toasting, pile on fresh, healthy toppings. Low-fat vegetable cream cheese and a slice of fresh lox offer a big helping of protein, but there are plenty of other inventive low-calorie bagel toppings like hummus and farmer cheese to keep taste buds happy and calorie counts down.