How to Reduce Salad Calories
Are You Eating Your Salad All Wrong?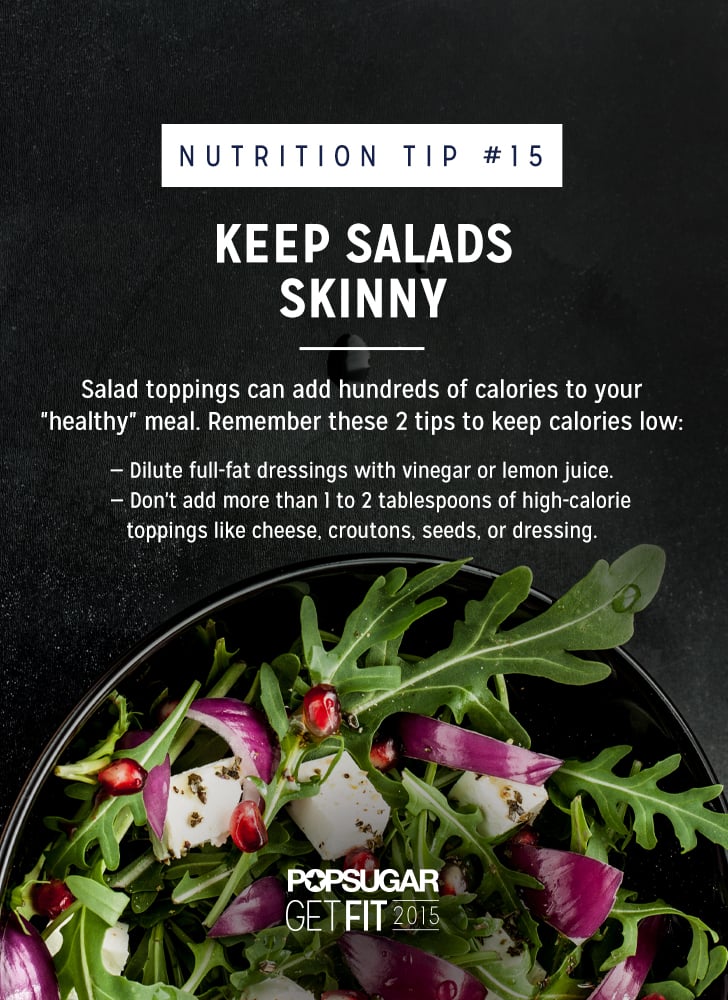 Salads help you slim down by encouraging you to eat more veggies, but they're not always a "skinny" choice — thanks to high-calorie toppings. A simple green salad that you thought was low in calories can quickly turn into a meal that's well over 600. Go crazy with whatever raw veggies you want, but if you love high-fat dressings, dietician Julie Upton, MS, RD, of Appetite for Health recommends using less and adding vinegar or fresh-squeezed lemon juice so you get all the flavor but with much fewer calories. And your salad shouldn't be a topping free-for-all — even when adding healthy ingredients. Be mindful of how much cheese, nuts, seeds, and dressing you're sprinkling or drizzling on and stick to a total of one to two tablespoons.
Pin or print this reminder, and then get more nutrition coaching, workouts, and meal plans at our Get Fit 2015 page.