How to Reenergize in the Afternoon
2 Ways to Inject Energy Into a Lazy Day
Lots of things can affect your energy levels, like whether you've gotten enough sleep the night before or if you're coming down with a cold. If you've been hit with a sudden urge to nap, here's how to reenergize your day.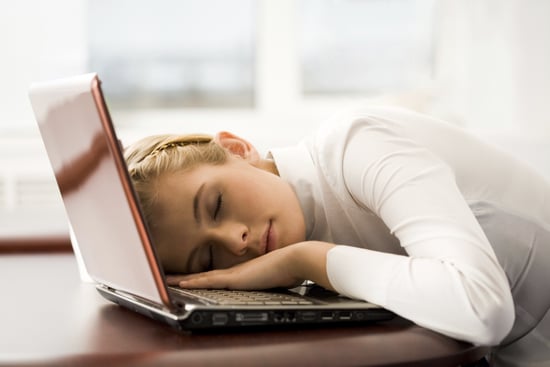 You are what you eat: Feeling sluggish? It could be what you ate. Fried, high-fat, or sugary foods can zap your energy, but others can help you reenergize without the need for a cup of coffee or a long nap. Quantity and quality both matter when it comes to eating for energy; don't stuff yourself at lunch, for example — an overly large midday meal may be the reason for your heavy lids in the afternoon. And choose natural, low-processed foods instead of refined carbs and oils. Read more about what food habits will help you reenergize here.
Time for a break: Sitting or lying in one place or staring at the screen can lead to lethargy. Just moving around may be all you need to wipe away that lazy feeling. Make sure you're moving regularly, even just in your chair, to stay awake when you feel like you want to snooze. Keep alert and stay tension-free with these four essential stretches for office workers; feel free to do them at home if you're lying on the couch!