How to Relax After Work
De-Stress After You Depart: Ways to Relax After Work Mode
Most people go to work an average of 40 hours a week, but their brains can stay in work mode 24/7. Distinguish between your work life and home life by unwinding during your "you" time. Here are some tips that often get overlooked because of the need to succeed or fear of falling behind at the office. Try some or all of them to de-stress during your off hours, and you might even have a better workweek.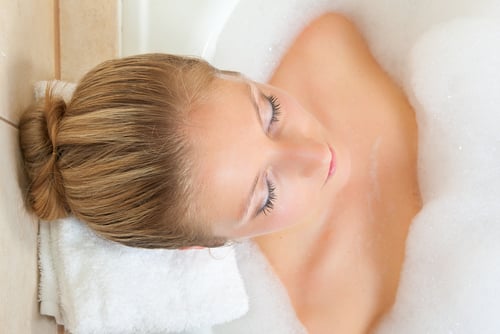 No-phone zone: It's hard to switch out of work mode when the phone is buzzing long after the office closed. Try to determine a certain time frame as an email-free zone, and don't go back to it until the morning. If you have a BlackBerry, turn it off. Anything urgent will come in the form of a phone call.
Take a hike: Sometimes you get home late and don't have time to squeeze in a p.m. workout. Going for a walk can help clear your mind just the same, and you can use it as a bonding time with your roommate, pet, or significant other. If you live alone, use the extra living space for some easy ab work or meditation time. The activity will guide your focus away from work.
Active relaxation: When you have a lot of stress or anxiety from your day at work, it can be difficult to sit still. Do something therapeutic like catching up on personal phone calls, cooking, or reading a book, which can all keep you moving into a more carefree situation. It also helps distract your mind by putting your thoughts elsewhere.
Make time for yourself: Don't forget that important "me" time you have to reset in the evenings. Use the time to treat yourself to a luxurious bath; light candles and go all out with bubbles and some relaxing music to completely unwind after your long day.
Release your tension: You don't need a personal masseuse or even a caring other half to get a massage. Use a foam roller or massage ball to rid your body of its tension. Feel all of your stress roll away as you do a good deed for yourself. By placing a roller behind the back of your neck, you can simply move right to left for instant gratification.