How to Relax Before Wedding
Before Your Big Day: Reach Your Goals and Eliminate Stress
Getting bogged down in the muck of wedding planning does not need to consume all of your thoughts and zap your energy. This is a joyous time of excitement and celebration after all! Whether you're a few months out or you have just one week before your big day, these tips will help you keep calm, carry on, and feel like the best version of yourself when you say "I do."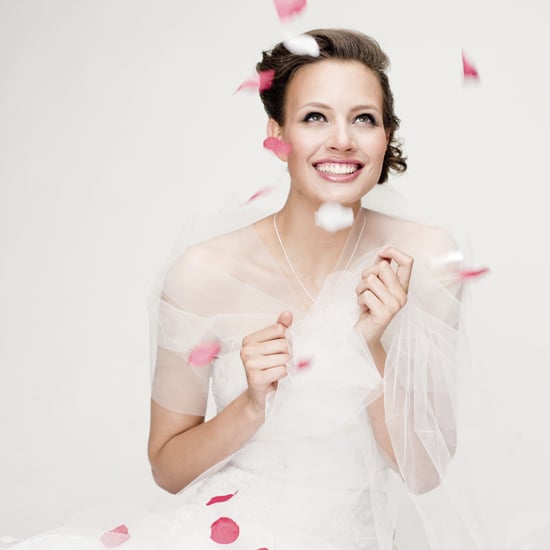 Pencil in workouts: Just like any of your other appointments and obligations around your wedding, workouts need to be a priority during this time. Make appointments with trainers or hit up a Zumba class with a group of girlfriends; just make sure you get there. The last thing you want to do is binge exercise right before your wedding — or worse, regret any lack of effort on your part when you go to walk down the aisle.
Set healthy limits: Knowing yourself is integral when it comes to devising a healthy plan to prep for your big day. Going for a clean diet free of unprocessed foods is a straightforward technique to keep you on track instead of taking on a new diet with too many restrictions. If spending hours in the kitchen sounds like the perfect way to unwind, then feel free to experiment with a raw, vegan, or elimination diet. But if all the laborious vegetable chopping sounds like a waste of precious planning time, keep it basic, fresh, and simple. Above all else, set limits that are realistic and consistent. Don't set yourself up to fail, and know that it will take a little effort every day to achieve your goals.
Keep reading for two ways to de-stress right before your wedding.
Don't crash: Even if you're tempted to crash or go on a crazy cleanse right before your big day, just say no. Heidi Skolnik, nutritionist to the Julliard School and the School of American Ballet and the Women's Sports Medicine Center, explains that "beyond wanting to leave enough to time for your body to make the adaptations and feel good, [there's] nothing pretty [about] looking four pounds thinner because [you] starved yourself the week before." Heidi suggests that the right time to buckle down and diet before the wedding day is anywhere from six weeks to three months.
Let it go: You should spend the days before — and yes, even the morning of! — taking care of yourself and relishing every moment. Your wedding will be a special and memorable time for you and your loved ones, but remember that nothing is perfect. When hiccups pop up right before your wedding (and they will), don't let it get the best of you. Stay calm, take a few moments to breathe deep, and approach problems with a clear head. Not only will this keep you sane, you'll come up with a solution sooner.
Any former brides out there have advice to add to this list? Share your experiences below.