How to Relieve Achy Feet After a Long Event
How to Save Your Achy Party Feet
If the holiday parties have you living in heels, you've probably got some unhappy feet on your hands. Wondering how to beat the suffering? Here are some feet-relieving remedies to help you out.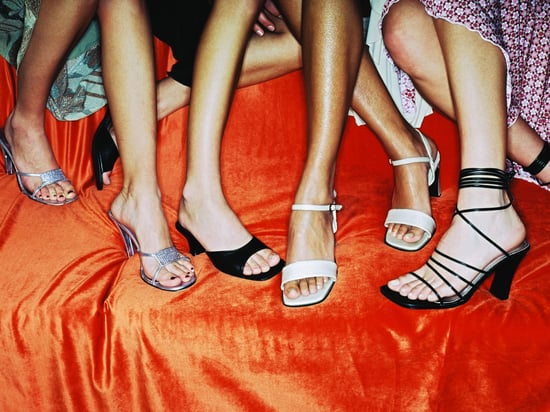 Prevent injuries by keeping your ankles and leg muscles strong. After all, who wants to make a wobbly party entrance? Take a few minutes a day to add some ankle-friendly exercises to your routine, like tiptoe walking, heel walks, and balance exercises. Find out the four important exercises you should be doing if you wear heels here.
Don't stop there. If your feet are achy after a night of dancing on stilettos, relieve them while combating the muscle-shortening effects of sporting heels for an extended amount of time. Be sure to stretch them out with these seven stretches for high-heel wearers.
Feet still achy? Find more relief with these five things you can do to treat your achy feet, and try to alternate wearing heels with flats to give your feet a rest!