How to Relieve Sore Muscles the Morning After
3 Ways to Ease Soreness in the Morning
Whether you ran a little farther than normal or took that two-hour Zumba class your friend talked you into, you're definitely still feeling it in the morning. A little soreness lets you know you had a good workout, but it's not such a great feeling when you're so sore it hurts to walk down the stairs. Here are three ways to alleviate the uncomfortable achiness the morning after an intense workout.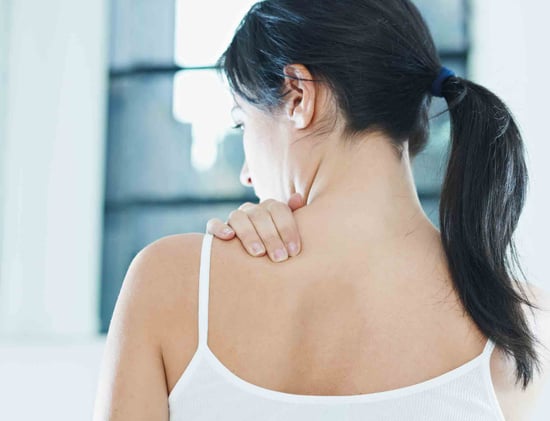 Shower power: The power of heat is a sore muscle's best friend. Either hop in a hot shower, soak in a steamy bath, or hit your gym's sauna. If a particular area is sore, like your lower back, plug in a heating pad or use a microwaveable warming pillow and get some relief by placing it on the affected area.
Move and stretch: Post-workout muscle stiffness can be relieved, surprisingly, by more exercise. Do some light cardio like walking to improve circulation, and get even more relief by following up with a short stretching session — lengthening overworked muscles does wonders for your achy body. Do any of the stretching sequences below depending on which part of your body is hurting:
Lower-back and hip stretches
Hamstring stretches
Ab stretches
Quad stretches
Chest and shoulder stretches
Calf stretches
Get a massage: If you know you're going to be doing a pretty rigorous workout, set up a massage for the morning after. Getting a good rubdown is sure to offer instant relief from pain and stiffness, and it can help shorten the amount of time you feel sore. If you can't afford a massage, make time with your gym's foam roller.