How to Resist Halloween Candy at the Office
How to Resist Halloween Candy Cravings at the Office
The Halloween candy count at the office may be reasonable now, but in a few weeks, chances are those cubicles and kitchens will be overflowing with festive treats. If the impending confectionery inundation has you worried for your waistline, here are three ways you can manage the office Halloween candy situation with your healthy lifestyle.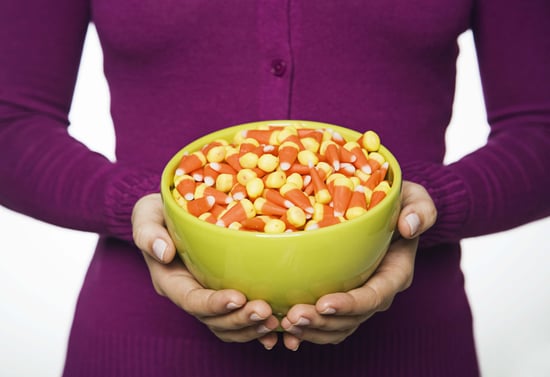 Come armed: It's harder to eat fun-size treats when you know the calorie counts attached to your candy collection. Print out our handy poster of what 100 calories of Halloween candy looks like so you know when to splurge and when to decline.
BYO: If bowls of your favorite type of M&M's are on every desk, it's a lot harder to resist reaching in. If you can't say no to every treat, try bringing healthier, homemade versions of your favorites; not only will these healthy Halloween candy substitutes save you calories, but you'll also know exactly what ingredients are in your sweet treat.
Opt out: Sticking to a healthy eating plan takes hard work and sacrifice, so if you're on a no-extras kind of day, use a few tricks to keep your cravings away. Drink water or tea when you feel a craving hit, or opt for a daily dose of dark chocolate instead of the higher-sugar, higher-fat options found in most Halloween treats. For more ways to resist the office candy jar, read our tips for resisting office snacks here.