How to Resist Halloween Treats
Scare Away Halloween Candy Cravings With These Tips
Between the treats at the office, aisles of candy at the store, and creative desserts on Pinterest that you're longing to make, it's hard to stifle that sweet tooth. If you find that sticking to your "everything in moderation" mantra goes out the window during Halloween season, here are three ways you can indulge in your favorite treats a little and stay on track the rest of the time.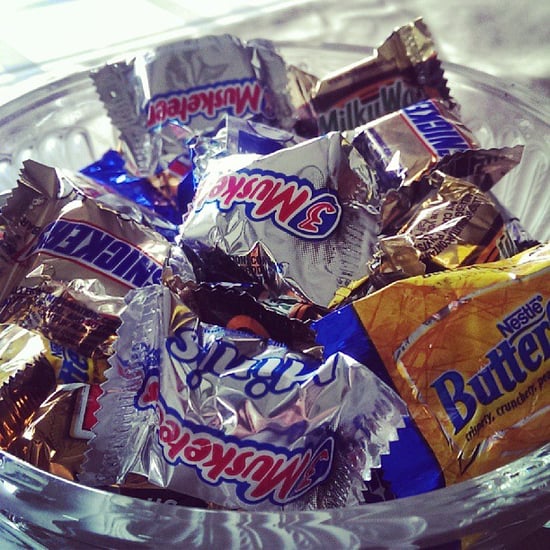 Have a stash of high-quality dark chocolate on hand: A small square of dark chocolate can help calm chocolate cravings for much fewer calories — and it also gives a boost of health benefits. Look for dark chocolate that has a high cocoa content for the most antioxidant power.
Make healthier treats instead: If you're planning to host or attend a Halloween party, showing up with a healthier option can help you eat smart even when there's nothing but sugary sweets. Whether you want to go sweet or savory, these healthy Halloween treats (think brownies, peanut butter cups, or a spooky take on traditional crudite) will be a party hit.
Wait to buy: If taking advantage of Halloween candy sales means you're always stealing fun-sized treats from your trick-or-treating stash, this year, wait until just before Halloween to stock up to cut the temptation. Then, give as much as you can away on Halloween night and after. When it comes to dealing with Halloween candy, it's much easier to resist when it's not staring at you in the face!