How to Reward Weight Loss Goals
Ways to Reward Weight Loss Goals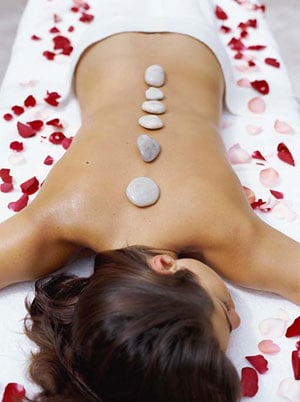 Now that many of you have set new fitness and weight loss goals for 2010, I think it's important to have a reward in mind that you'll receive once your hard work pays off. If you need some ideas, here are some ways to treat yourself.
Have an hour-long massage or other spa treatment.
Go for a mani/pedi with some girlfriends.
Buy a new exercise outfit to show off your new body and motivate you to keep up the trips to the gym.
Treat yourself to an expensive pair of jeans you've had your eye on.
Splurge on a decadent dinner out.
Pick up some fun jewelry or another accessory.
Get a new haircut.
Buy new fitness gear like a heart rate monitor, new iPod, or a treadmill.
Pick up something new for the kitchen like a fancy veggie slicer or indoor grill.
Go away for a skiing, surfing, or yoga weekend, depending on your interests.
Do something active you've always wanted to do like horseback riding, take a snowboard lesson, or go rock climbing.
Buy new workout music.
Get a private lesson with a personal trainer to help you get on your way to reaching a new fitness goal.
If you have any other ideas, share them in the comment section below.