How the Right Kind of Hunger Can Be a Good Thing
Feeling Stuffed vs. Growling Stomach? How to Find the Right Balance
Like being overly stuffed, skipping meals can be the worst thing you can do for your waistline. Being too hungry signals your metabolism to slow down (and being overly hungry can make you want to eat anything and everything in sight). But here are a few things to remember when it comes to those stomach grumbles.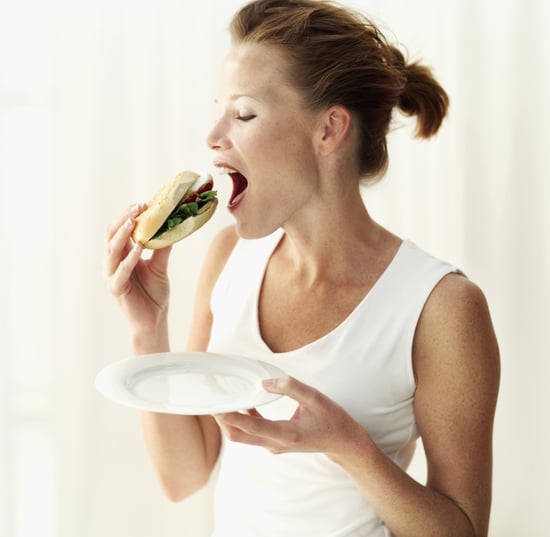 A little hunger can be good: Missing meals is a bad idea, but those slight hunger pangs are just a sign that it's time to refuel. It means that your metabolism is working, so don't think that a few stomach grumbles are bad. If you find that you're never really hungry while you eat, think about when and how you're eating instead of always sticking to a schedule. Read more tips on how to use a little hunger to your advantage here.
Double-check your motivation: Is it hunger, or are you just bored? Emotional eating can sabotage any healthy diet plans we have. Cravings that cause you to dig into that whole bag of chips can be a sign that you may be emotionally eating instead of actually being hungry. Read our tips for how to distinguish between mind hunger from actual hunger here.