How to Run in Boston Marathon During Hot Weather
Boston's Hot Weather Deemed Risky by Officials — Runners Encouraged to Defer Entry
Running the Boston Marathon is a once-in-a-lifetime opportunity for many, but due to unusually hot weather, Boston Athletic Association (B.A.A.) officials are encouraging less-experienced runners to defer entry until next year or go at a much slower pace during tomorrow's marathon; temperatures are expected to reach the high 80s. "The weather situation continues to be a significant concern for Boston Marathoners. We have determined that the race will occur in a 'red zone' which is considered an increased risk but acceptable for high-level elite runners. However, it is not considered safe for unfit and novice runners."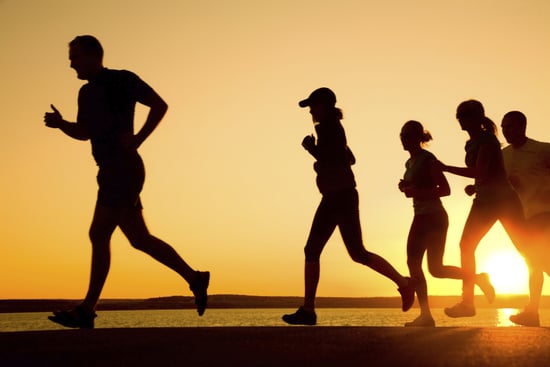 Because of the weather, the B.A.A. is allowing registered runners the option to defer their entries to next year's race; runners who do choose to defer will have to pay the 2013 entry fee. The organization has also extended the finish systems by an hour to remain open until approximately 6 p.m. as a way to encourage participants to run at a slower pace, "For the overwhelming majority of those who have entered to participate in the 2012 Boston Marathon, you should adopt the attitude that this is not a race; it is an experience."
Running for a long period of time in high temps certainly puts increased duress on the body, so be sure to keep the following points in mind:
Run at a slower pace and maintain hydration.
Frequently take breaks by walking instead of running.
Heat stroke is related to intensity of running as well as the heat and humidity. Symptoms may include headaches, dizziness, confusion, fatigue, nausea, and vomiting. If you experience any of these, stop running immediately and if symptoms persist seek medical attention.
Good hydration is important but overhydration can be dangerous. Replenishing with both electrolyte-replacements and water at each hydrating station should provide your body with the amount of fluid it needs during the marathon.
Thirst is an indication that you are underhydrated. You should maintain hydration levels slightly greater than your hydration program in your training, but not in excess.