How to Run an Extra Mile in a Week
Try It: Run an Extra Mile This Week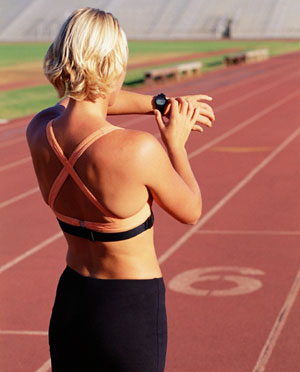 If you were up for my 30 push-up challenge, here's another one to take on. It's for all you runners out there who hit the treadmill or road regularly (running at least 10 miles a week). This Monday, vow to add an extra mile to your total mileage for the week. Here's how:
Figure out the pace you normally run at. Let's say you run at a pretty moderate pace of 10 minutes per mile (6 mph). If you run five times a week, in order to add an extra mile to your total, just run an extra two minutes for each workout. If you run less often, say twice a week, run an extra five minutes per workout.
When you think about it, adding a few extra minutes here and there won't feel like much per run, but it can really start to add up. If you have a goal to run a half or full marathon, this is a great way to gradually increase your mileage over the course of several weeks or months. Just make sure you follow the 10 percent rule, only increasing your mileage gradually by no more than 10 percent each week. This will help prevent overuse injury and allow your body time to adjust to the new demands you're placing on it.
If you have any other tips or goals to share about running, post them in the RunningSugar community group.