How to Save 300 Calories at Dinner
3 Steps to a Lower-Calorie Dinner
When you go out to eat, you don't want to have to count calories instead of enjoying them. But these three simple steps will save you over 100 calories each, without much thought. Read on to see how you can easily make your next restaurant dinner healthier.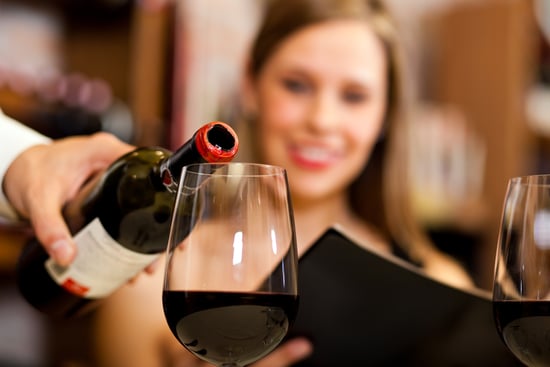 Pick a nice spot: A recent study found that people who ate at restaurants with soft music and lighting ended up eating 175 fewer calories than those who ate at establishments with harsher lighting and louder music. Pick a spot that encourages you to eat slowly and enjoy the experience, and you may just eat less.
Sip your wine: If you love your wine, splitting a bottle with your dinner companion is probably at the top of your list when you think of a nice dinner. But if you don't want to down hundreds of liquid calories, be sure to sip on one glass of wine and replace the rest with water; you'll save 96-127 calories per glass, depending on the type of wine.
Skip the bread basket: Starving when you get to the restaurant? Resisting the bread basket saves you 100 calories (plus 36 calories per pat of butter), so if you're watching calories, drink a full glass of water instead while you wait, or eat something healthy and filling, like yogurt or a piece of fruit, before you head out the door.