How to Save Calories All Week Long
7 Small Ways to Save Big Calories This Week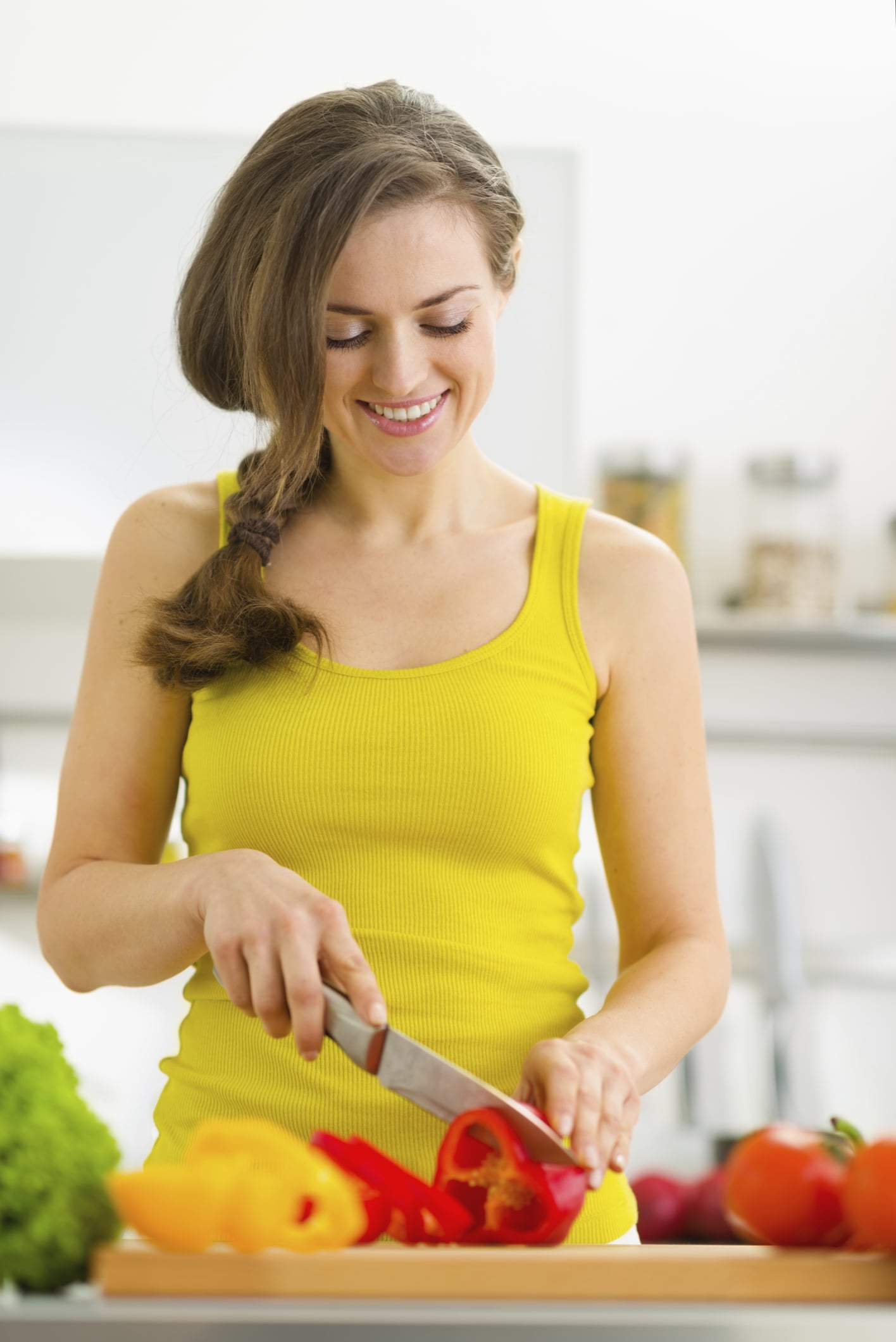 Opting for takeout or the vending machine snacks may seem easier than all the planning and prepping that comes with healthy eating, but making healthier choices can actually take less time than you think. Here are seven things to do this week that don't take that much more effort than calling your favorite Chinese restaurant.
Plan your meals: Before your week even starts, make a healthy eating plan for the week. Knowing what you're going to make during the week is as easy as pinning your favorite healthy meals or searching for healthy recipes online. Here's a healthy eating plan from nutritionist Cynthia Sass that will take you through the whole week.
Prep your food: You don't need to whip up a week's worth of dinners in one sitting, but taking an hour or so on the weekend to stock up on healthy items and then wash and prep your produce will save lots of time during your hectic week. Wash and cut your produce, and make dips and spreads when you have a little free time so when you come home during the week you'll have the majority of the work done. You can even freeze soups, herbs, and healthy batter to use on a busy weekday night.
Add greens to meals: Keep a stash of washed and prepped baby spinach on hand, then sprinkle into almost any meal for an added nutrient boost. The mild flavor of spinach means you can add it to almost any meal: sprinkle atop pizza, toss into a smoothie, mix into pasta sauce, or even blend into a decadent vegan brownie, without altering the taste. And since one cup of spinach contains lots of calcium, vitamin A, folate, and other essential nutrients, and almost no calories, you'll be helping your health without even realizing it.
Snack right: No matter where you are, if you're starving, it's easier to sate your grumbling stomach with whatever's most convenient, which often means opting for a bag of chips over a snack you have to prepare. Make the decision easier by ensuring you're well-stocked with healthy snacks. Fresh fruit, cut-up vegetables, and dip are an easy choice, or make individualized baggies of healthy snacks like popcorn or trail mix to keep in your fridge so you can make a smart choice even when blood sugar levels are dangerously low. Learn how to make a healthy snack center here!
Make more: Bringing your lunch to work saves money and, many times, calories, so bring your own as much as possible. Save time by just making bigger portions for dinner and then just add a side salad or a piece of fruit to go with your leftovers for lunch the next day.
Have a smoothie: Another way to add a lot more nutrients to your diet is to whirl up a vegetable-packed smoothie. After all, how else can you eat two cups worth of kale in one go? If you already have the ingredients in your fridge, making a smoothie before you head out in the morning takes just a few extra minutes. Try one of these produce-packed smoothies that are incredibly delicious. Don't have the time to forage through your fridge for produce every morning? Stash these make-ahead smoothie bags in your freezer every week and just dump, blend, and go.
Make simple swaps: Smart choices can save you big on calories by the end of the day. Swapping two slices of whole-wheat bread for a whole-wheat wrap, for example, can save you 70 calories, while opting for a simple vinaigrette instead of store-bought or creamy dressing for your salad can save even more. Use this guide to figure out simple swaps you can make throughout your day.