How to Save Calories When Eating Rice
3 Ways to Make That Side of Rice Healthier
Rice can be the perfect accompaniment to many a meal, but it's not exactly the healthiest option. White rice, for example, causes a spike in blood sugar levels and increases your risk of diabetes. But you don't have to ditch it all; here are some tips for healthier rice habits.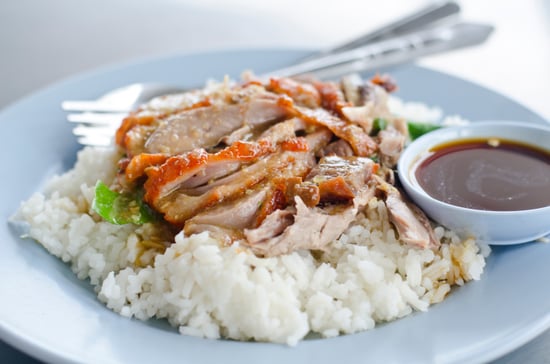 Swap your white rice: Those pearly grains have been washed and polished of all their nutrients, so it's hard to justify the calories in your bowl of white rice. In fact, white rice has had almost all the vitamin B3, iron, fiber, and essential fatty acids found in brown rice removed. Even though white rice is enriched with some of these nutrients, brown rice contains far more. So swap your normal white rice accompaniment with brown or black rice instead.
Make a smaller serving: Is your side of rice is looking more like a main? Halve your serving and save calories and carbs while still getting your rice fix. Stick with 1/6 cup of dried rice, for example, for only 107 calories. Fill the rest of your plate with veggies instead for a healthier meal.
Stay away from fried: It's tempting to order fried rice with your takeout, but ordering steamed rice instead can save calories and fat. Fried rice has twice the amount of calories in steamed white rice (at 333 calories per cup and 12 grams of fat); steering clear of it won't make you feel like you're missing out on your indulgence, but you could save a substantial amount of calories.