How to Save Money on Fitness
5 Ways to Save Money on Your Workout Routine
A new workout routine doesn't have to mean hundreds of dollars a month on a fancy gym and the latest gear. Here are five ways to save money while you stick to your fitness goals.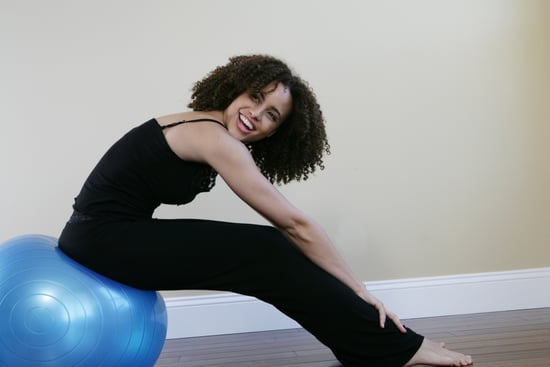 Shop right: Yes, those Lululemon pants may make you look and feel amazing, but you don't have to stock your workout wardrobe with only this brand. Invest in expensive pieces only when you know you'll wear them for years (well-made, versatile basic black capris, a pair of cycling shoes for your Spin class addiction), and supplement with affordable pieces that still offer details that you love (like mesh paneling and zippered pockets). Check out our favorite places to find affordable workout gear here!
Make your home your gym: A gym membership can either keep you on the right track or dwindle your bank account balance for no reason. If you're wasting your money on an unused membership, cancel it and spend some of those funds on creating a simple home gym instead. All you need are weights, a resistance band, a jump rope, a mat, or a few other home gym essentials to give your entire body a workout without stepping out of your house. Follow along to our Class FitSugar video workouts to make working out at home even easier!
Become a runner: There's a reason why so many people do it: running is an affordable and convenient way to blast fat and burn calories. All you need are a good pair of running shoes and a few running outfits to start; then, just lace up your sneaks and go. If you've never been able to commit to running and are eager to start, here are 15 steps to becoming a runner.
Keep reading for more tips for keeping fitness affordable.
Listen to your body: You may want to push yourself to hit goals as soon as possible, but if you aren't careful, going past what feels comfortable before you're ready can lead to injury — and, possibly, a hefty hospital or physical therapy bill. Stay aware of your skill level and comfort, and make sure your workout routine incorporates warmups, cooldowns, stretching, and foam rolling to help prevent injuries.
Look for studio discounts: Chances are, fitness studios close to you offer new-student specials to help you find a right fit. Don't commit to the first studio you seek out; shop around and take advantage of new-student deals until you find one you absolutely love. If you find one that's a complete fit, buy your classes in packages to save even more money. If going as much as you'd like still is too expensive, opt for going to class a few times a month and supplementing by following along to a similar workout DVD at home.