How to Sleep Well When You're Busy
How to Get a Good Night's Sleep This Holiday Season
You don't have time to sleep, you say? That's no excuse. Neglecting sleep in favor of fitting in more errands and holiday obligations can affect all areas of your life, from your mood to your waistline, so even if your schedule is packed to the brim, make sure you use these tips for a better night's sleep this holiday season.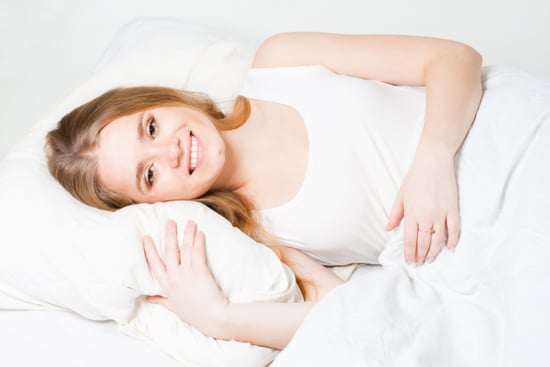 Wake up and work out: Exercise is a tried and true way to help you sleep, but it's hard to stick to a routine after work during these short Winter months. And even if you can fit in a late-night workout, new research says that might not be the best idea if you want to have a restful sleep. Instead, wake up a little bit earlier to fit in a workout (or go at lunch); expending all that energy earlier in the day will make you that much happier to crawl into your bed at night. If you're having trouble waking up early enough for exercise, read our tips on how to wake up in the morning to work out.
Sleepy soundtrack: Establishing a wind-down routine is important if you have trouble falling asleep — and is especially so when never-ending to-do lists keep you from quieting your mind. Tune in to our soothing 40-minute playlist to help you relax and drift to sleep so you spend less of your precious bedtime trying to fall asleep and more time getting quality Zs.
Yoga in bed: Feeling restless? These easy yoga poses are another relaxing way to fall (and stay) asleep. And you can do these stretches right in your bed — perfect if holiday stress is making you wake up in the middle of the night and you need help going back to sleep. The next time you're feeling tense in bed, stretch joints and muscles with our video of three yoga poses you can do in bed.