How to Start Exercising in the Morning
A 5-Step Plan to Becoming a Morning Workout Person
I'm admittedly not a morning workout person, but the times I do manage to get up and work out, I feel all the better. If you're similarly averse to predawn sweat sessions, here are some ways to work up to becoming a morning workout person.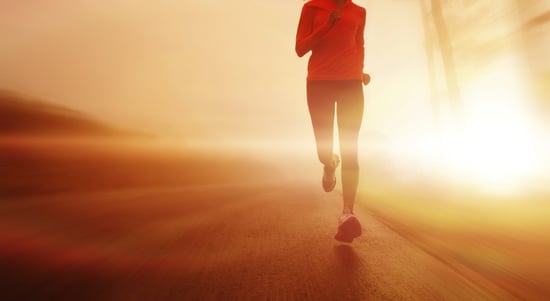 Make sleep a priority: If you're not getting enough sleep, you won't want to climb out of bed to exercise. Make sure you're well rested so you'll be prepared to take on your day. These 25 sleep tips can help you get a better night's sleep so you wake up refreshed.
Don't snooze: You lose valuable workout time when you hit the snooze button over and over. Try to get out of the habit by setting your alarm for the time you really need to get up and motivating to get out of bed without convincing yourself to hit the snooze button.
Get excited: It's hard to drag yourself out of bed for a workout that bores you. Choose something that you love to do, whether it be a morning walk, a dance DVD, or a soothing yoga routine, that will make you excited to get out of bed.
Have a plan: Easier mornings are made with attention to preplanning, so don't stress yourself out without one. Know what you're going to eat before you work out (check here for a few morning workout snack ideas) and what exercise you're going to do. Lay out your workout outfit the night before so you don't waste time searching for a pair of socks or a sports bra in the morning.
Start small: If the idea of waking up and running four miles every morning sounds daunting, pick a workout that you know is doable for you. You may start with just one of these 10-minute workouts in your living room but become more energized and motivated to go for longer as you get better at waking up earlier.