How to Start Lifting Weights
How to Start Weight Training at the Gym
Hopefully you know that your exercise routine shouldn't be all about cardio. But if you're not sure what to do when it comes to training with weights, here are five tips for mastering a new weight-training routine.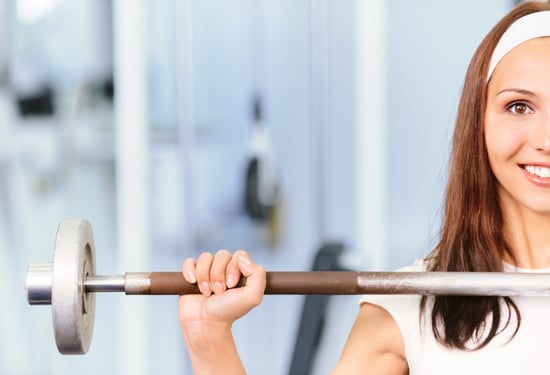 Find your size: Don't just grab the first dumbbell you see in the weight room. Make sure you take the time to find the right weight and size so you don't overdo it and strain your body; it's also important because you want to challenge your body, too. Here's a useful guide for picking the right size dumbbell.
Embrace the weight room: if you're a gym-goer, feeling intimidated by the hard-bodied experts in the weight room is enough to cut a workout short. If working out in the weight room embarrasses you, there are some tricks you can employ to ensure that you don't shy away from it: bring a friend or tune out all the action with your favorite workout songs. No matter what, remember that all levels are welcome in the weight room, and focusing on your own workout can help alleviate any intimidation you may be feeling.
Branch out: Don't just stick to dumbbells. Changing up your weight-training routine helps keep muscles guessing (and you from becoming bored). If you're used to only dumbbells, try a different piece of equipment, like a medicine ball, the cable row machine, or a kettlebell. Just make sure you know how to use them properly before you start; ask an instructor at your gym to walk you through anything if you don't.
See more weight-training tips after the break!
Switch it up: Besides branching out in the gym with equipment, make sure you make a conscious effort to work different muscles when strength training. Working your muscles in a different order and switching up the areas you're focusing on will help you continue to see results all over. Check out our ideas for working out different areas of your body here.
Don't forget form: Whether you're a weight room pro or a newbie, make sure maintaining correct form is always at the front of your mind. Lifting too-heavy weights or not paying attention can lead to injuries, so be mindful about how you're moving your body as you go through the moves, and don't slack when it comes to making sure your body position is correct. Get more tips on weight-training form here.