How to Start an Outdoor Exercise Routine
How to Begin a New Outdoor Cardio Routine
Has the warm weather gotten you inspired to start a new outdoor cardio routine? Whether you've set your eyes on running, biking, or swimming, here are some things to remember before you begin.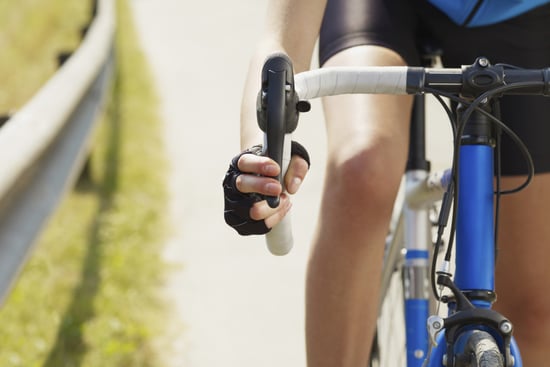 Biking
Investing in a bike is exciting — once you find the perfect one for you, you'll be inspired to explore your town, take a long weekend bike ride, maybe even commute to work! But the process of finding the right bike and cycling routine takes a bit of thought. Start your cycling routine off right with these tips:
Buy the right bike: Do you want a road bike for commuting, a mountain bike for weekend trail rides, or something in between? Knowing the main purpose of your bike is the first step in buying the right kind of bike. You also will need to spend a few hours testing different brands and sizes. Read more tips for buying the right bike here.
Prevent pain and injuries: Even with the right size of bike, you need to ensure that you've adjusted your two-wheeler correctly so your rides won't lead to aches and pains. From saddle height to how to properly fit your helmet, here are tips on how to adjust your bike to fit your body.
Plan your workout: If you're new to biking, make sure you plan and prep your route and workout. If you're biking to work, for example, read these tips for how to start a bike commute to work, and if you can't wait to hit the hills this weekend, read our beginner mountain biking tips.
Read on for more beginner outdoor cardio tips!
Running
Whether you're starting a running program or forgoing your normal treadmill routine, stepping outside to run for the first time in a while can be a rude awakening for your body. There are many things out of your control when it comes to outdoor running, like windy weather and surprisingly hilly trails, so start off slow with these tips:
Start transitioning: If you're normally a treadmill runner, use this plan to transition from indoor to outdoor running. Starting off slow helps develop your muscles and prevent injury, and battling wind and terrain will make you a better runner.
Don't make these mistakes: You may have found a new cardio love, but don't make a habit out of neglecting these important issues. For example, make sure you're replacing your running shoes after a few months of a regular running routine, and never forget to stretch after your run!
Words of advice: If you're new to running, sticking to a running routine can be hard, but if you persevere you'll be amazed at the benefits of running, like toned muscles, better endurance, and a newfound hobby, to name a few. Need some encouragement? Here are a few important beginner running tips we wished someone would've told us before we started running.
Swimming
Sometimes, nothing beats the heat better than a workout in the pool. If it's been a while since you've swam laps, here are some tips for beginning a swimming workout routine:
Beginner's plan: If you're not an experienced swimmer, taking lessons to get feedback on your form can be crucial. Once you've got your strokes down, try this swimming plan for beginners; it will help you work your way up to swimming a mile in no time!
It's not just laps: Swimming laps can get boring. Instead, try these other ways to tone up in the pool to keep your workouts interesting and effective.
Do intervals: Another way to burn calories fast in the water: intervals. Get in shape in no time, all while increasing your endurance, with this killer swimming cardio interval workout.