How to Start Running Safely
How to Safely Start a Running Program
Cardio is great for mood boosting and heart health, not to mention for whittling away those extra pounds. We know the secret to a six-pack isn't only in muscle-building, and a new study confirms that weight training alone won't get rid of belly and internal fat.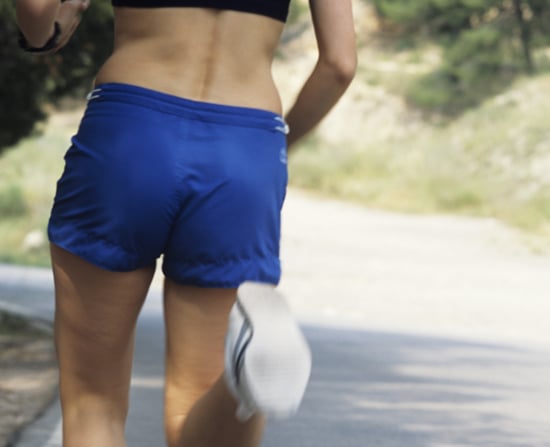 If all these benefits of cardio have you wanting to start running, here are some tips for you to follow so you can start your new pastime safely.
Get the OK. Check with your doctor if you are new to running or exercise, or if you have any health problems, to make sure you are fine to start.
Invest in the right shoes. Dressing the part doesn't just come down to wearing the cutest attire. Make sure you buy the right shoes; don't go for looks, but go for support and long-lasting materials that cushion. Quality running shoes may not be cheap, but they'll help prevent injuries and make running that much more enjoyable. Here's what to expect when buying the right running shoe.
Read on for more tips after the break.
Start slow. It's OK to walk — don't think you have to power through a whole mile when you first start. Starting slow helps keep you from getting overuse injuries. Instead, use a walk/run strategy: run for five to 10 seconds every minute, and gradually shift the ratio as you become stronger. Also, try to set a few goals (like these small minigoals for beginning runners) to conquer to keep you interested and motivated.
Fuel up correctly. Make sure you're eating the right foods to prevent an upset stomach or feeling weak. Eat a mix of proteins and carbs about 30 minutes before a run, and make sure it's light so you don't feel sluggish and get cramps. Read more tips on what to eat before a run here.
Warm up and cool down. Don't force muscles to work without warming them up first. Briskly walk or jog before you start running to prevent pulls and strains. And make sure you cool down after a run; slow down to a jog and stretch your leg muscles.