How to Start Your Day Calm, Cool, and Relaxed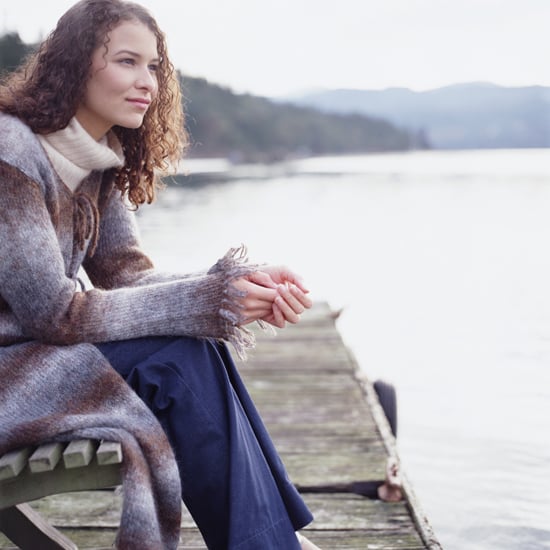 Whenever I get asked if I'm a morning person, I drift off for a moment, imagining my hands wrapped around a mug of hot tea and gazing out across a still lake. But forget the fantasy morning! Even if you're a city dweller with cramped space, you can create your own morning ritual to kick off the day on a positive and centered foot.
Drink warm water with lemon: Step aside caffeinated products, this simple yet powerful concoction provides you with a shot of vitamin C and stimulates your digestive tract — improving your body's ability to absorb nutrients. This alkalizing drink will also wake up your liver and help flush out toxins.
Have your own moment of silence: As soon as you get out of bed, take a moment to just be without doing anything. Don't check your email on your iPhone, don't start stressing about your day, just focus on your breathing, close your eyes, and be still. Think happy, peaceful thoughts to calm your mind. Even Oprah makes the time to do this each day.
Read something meaningful: If you are captivated by a new book or enjoy reading poetry by a certain author, this is your time to read one or two pages, maybe even an entire chapter. What this does is slowly wakes up the mind without overwhelming it with information.
Sun yourself: Open a window or step out your back door to take a deep breath of crisp morning air. This will help expand your lungs as you fill them up with oxygen. And if the sun is out, close your eyes and feel the warmth on your face. Be present, be still, feel lucky.
What do you do to start your day as relaxed as possible?