How to Stay Active on the Beach
6 Fun Ways to Stay Fit by the Beach
Relaxing on the beach can be a well-deserved treat, but exercising while there can be pretty delightful. If you want to go beyond typical beach-time activities, here are some fun ideas to help you get moving.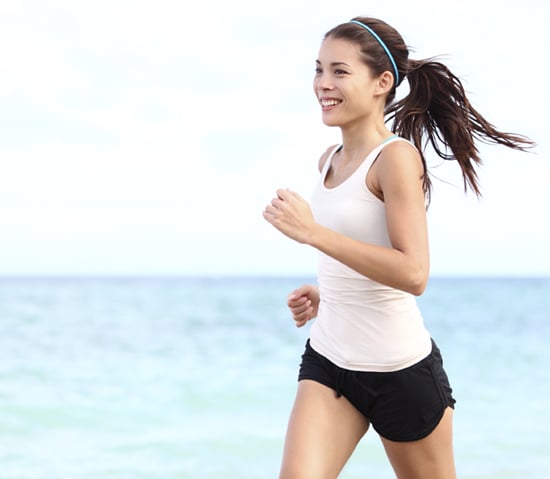 Take a long walk: You may be tempted to just lay out on the sand, but going for a long walk is a great way to get active. Walking on soft sand works your legs more than just going for a walk on flat ground. If you're planning on walking for a long time, then do your best not to go barefoot the whole way.
Don't just float: Floating out on the open sea or doggy-paddling around may be relaxing, but swimming in the waves can give you a full-body workout.
Throw a Frisbee: This game may make you nostalgic for your college days, but tossing a Frisbee can be an awesome activity for the beach. Your arms, legs, and core all get worked out by the aerobic exercise of reaching, running, and tossing.
Bring your yoga mat: Practicing yoga on the beach can be an active and relaxing experience. If you're not sure where to start, then try some Sun Salutations A on the beach to get going.
Go for a run: Even a quick run on the sand can help get your heart rate up and leave you feeling energized. If you're interested in an interval plan that alternates between walking and running, try this 35-minute workout fit for beginners. The best part is it comes with its own upbeat playlist to help you keep time. Follow these tips for running in the sand.
Plan an excursion: It takes a little planning in advance, but planning a fun and active excursion on the beach will keep you engaged — and be an experience to remember! Whether you try a surfing class or rent a kayak for an hour, you'll be getting in a quality workout while having a blast on the beach.
What's your favorite way to stay fit on the beach when the weather is hot?