How to Stay Active While Watching TV
6 Tips For Healthier TV Habits
I was surprised to read about the recent study that claims exercising isn't enough if you have major couch potato tendencies during the other hours of your day. I tend to think that if I take the time to hit the gym or participate in other athletic activities, I'm entitled to some couch time. But with this new food for thought, and Fall TV shows around the corner, I need to take a good look at how healthy — or unhealthy — my tube-watching habits are. I've rounded up some easy ways to keep your TV time in check, and let me know in the comments if you have any more ideas!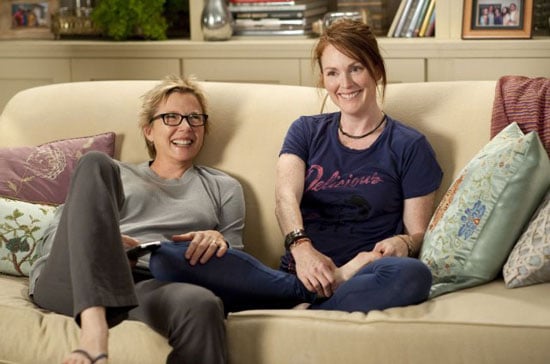 Bring the gym home. From a big time investment piece like an elliptical machine, to something smaller like a portable Stairmaster, at-home cardio equipment lets you burn calories while you catch up on your favorite shows.
Break a sweat during commercial breaks. Utilize commercials by doing a few minutes of exercise like jogging in place, crunches, or jumping jacks. Those minutes will add up!
Don't eat meals in front of the TV. While it's easy to spend your evenings vegging out in front of the TV, take a break from the screen time when you're eating dinner for healthier eating habits and healthier relationships with your housemates.
Keep reading for three more ideas.
Cut back on the hours you watch. Just like with pretty much everything in life, moderation is key. If the TV's on just to be "on," and you're not watching anything special, turn it off, or make a schedule for yourself so the couch time is limited.
Clean house during commercials. You can actually burn some serious calories while doing the dishes and sweeping the floors.
For a stay-in movie night, keep snacks healthy. Try these healthy popcorn recipes or try just topping plain popcorn with olive oil and sea salt.