How to Stay Energized During a Workout
Sometimes getting out the door isn't the only obstacle — even if you've suited up, anything from cramping to fatigue to ravenous hunger can cut a workout short. If fatigue is the issue, make sure you're setting yourself up for success with these tips to keep you energized throughout your workout.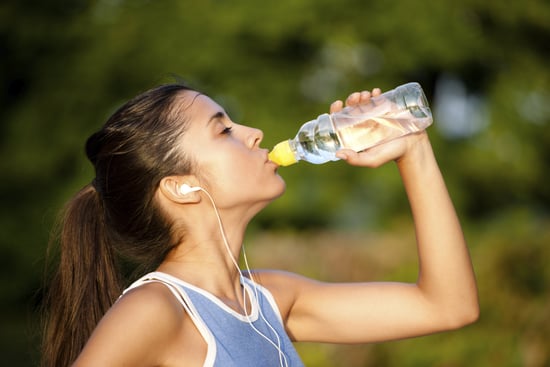 Drink enough water: Water helps prevent many ailments that can halt exercise; dehydration can lead to cramping and fatigue, so make sure you drink an adequate amount of water before your workout. For tips on how to stay hydrated, find out how much water you should be drinking here.
Find the best time: Everyone's favorite time to work out varies, and many times it's more about when you can fit in a workout, not when you'd like to fit one in. But make sure you listen to your body when it comes to working out; if you are finding that your evening exercise is hard to complete after a long day of working and running errands, try to fit in a workout during lunch, or wake up 30 minutes earlier and pop in an exercise DVD at home — research has shown that people who work out in the morning have more energy for their workouts than those who exercise later in the day.
Find the right snack combo: What works for one person may be a workout killer for another, so make sure you experiment with your pre-workout snack to find one that's easy to digest but that will give you the right amount of fuel to sustain you throughout your workout. Think carbs and protein when putting together your snack — for ideas, check out our tips on how to choose a pre-workout snack.
Bonus: studies have also shown that drinking coffee before your workout helps your endurance, so if you're a coffee drinker have a cup an hour or so before your workout.