How to Stay Fit After College
Simple Ways to Stay in Shape Once College Ends
If you've just graduated from college, then one thing you may miss once you're fully entrenched in the real world is that long list of healthy perks from your college days. As you transition from campus life to your new plans, here's how to ensure that you're keeping up with your fitness routine during Summer and beyond.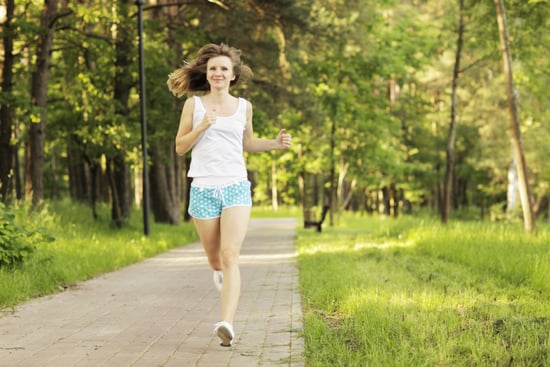 Take time to find the right fit: So, you've never stepped inside a gym and you don't know the difference between a squat and sit-up? If you've set a goal to start exercising now that you're in the real world, then your first job should be finding your fitness personality. If you've got free time between graduation and your postcollege plans, then make sure to figure out what motivates you to exercise. Once you've figured out that you hate to run but you love dance class, starting and sticking to your workout routine will be that much easier.
Make fitness friends: Got a new gig that's not in your college town? Joining a running club is a great way to make new friends while learning how to navigate your city. Find a neighborhood studio with the types of classes you like and see if they have work-trade available. You'll save money, and not only that, but it can also be a good way of meeting like-minded workout buddies!
Establish a routine: College can be a mix of all-night study sessions and juggling internships with socializing, but one of the great things about baccalaureate life is the ability to create your own schedule. If you're starting a life that's more 9-to-5, then it's important that you establish a workout routine that's sustainable. Pick a time to work out that you know you can stick to, establish weekly goals when it comes to the number of workouts you'd like to do, and learn how to properly do a few strength-training basics so you can incorporate them into your routine.
How did you stay fit after college?