How to Stay Focused on Long Training Runs
Speak Up: What Keeps You Motivated During Long Runs?
The 114th Boston Marathon took place today, with throes of fans toting inspirational signs, shouting words of encouragement, and doing anything else they could to help motivate runners during their tough 26.2 miles.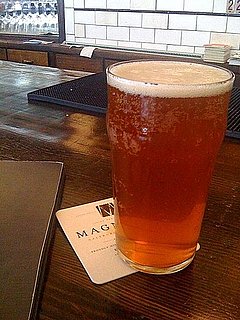 When training alone, those long runs can get a little boring . . . even if your mind does start to wander. While training for a race last year, I'd meet my friend/training partner for a "quick" eight or 10 miles after work. I loved the company because it gave me a little distraction and pushed me to work harder, but as we finished our first loop around the park, one of us would inevitably get a little lazy and start to think about bowing out early — especially after we started going out for a postrun beer and cheeseburger. It was on one such Summer night that I looked at him after mile six, my eyes saying "can we stop early?" when he suddenly yelled out "Beer! Cheeseburger!" and picked up the pace. And it turns out, we're not the only ones who think a cold brew is a good idea after a tough workout.
While it sounds a little silly (and other runners were definitely laughing at us), we kept the routine up every time we headed out for a long run. And when race day came, our friends even made us a huge sign that read, "Beer! Cheeseburgers!" You can bet we were both thinking about our postrace reward the entire time. So 'fess up: what keeps you motivated during a long run? I'd love to hear your suggestions — the wackier the better!