How to Stay Healthy During a Weekend Getaway
3 Tips For Staying Healthy on a Relaxing Weekend Getaway
Whether you're just traveling one town over or you scheduled a sunny reprieve from your snowy Winter, this long holiday weekend can be a time to rest and relax. But finding time for R&R doesn't mean you have to give up any healthy goals you've made. Here's how to have a healthy getaway this weekend.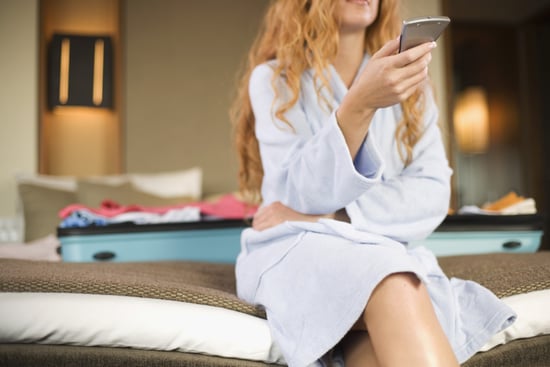 Pack something fitnessy: You don't have to devote all of your precious suitcase space to fitness equipment, but you should try to bring something that inspires or reminds you to maintain part of your regular workout routine. Here are some great ideas for space-saving fitness equipment to pack before you leave.
Keep reading for more tips.
Schedule something active: Even if you've been dreaming about your weekend trip as a way to relax, that doesn't mean your time should only be spent in sitting or supine position. Take time to sightsee, enjoy the hotel's pool, or get energized for the day with a quick hotel workout before you set out for the rest of your weekend. Here are some more tips for staying fit while on vacation.
Don't go overboard: It can be easy to think "Screw it" when it comes to eating healthy during a fun weekend away, but while you shouldn't have to forgo every delicious dessert during your vacation, you should still make strategic decisions before you gobble or imbibe. This can be as simple as making the (just slightly) smarter choice when faced with a menu of options, or eating a fresh healthy lunch when you know you've got big dinner plans. Read more about how to indulge the right way here.