How to Stay Healthy on Labor Day Weekend
How to Stay Healthy This Labor Day Weekend
It's always nice to get a Monday off to relax and run errands. But no matter what your Labor Day activities are, make sure you stay healthy with these tips.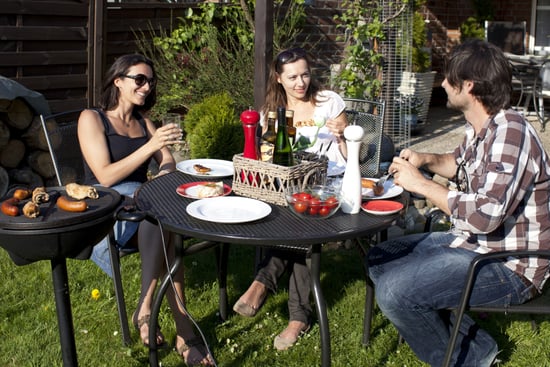 If you're at the movies, steer clear of the 1,000-calorie popcorn bucket and use these tips for eating healthy at the movie theater.
Barbecue-hopping? It can be tempting to dip and dip (and dip), not to mention decide on having the hot dog and the cheeseburger, but if you're watching calories, make sure you read our 45 tips, tricks, and recipes for a healthy barbecue.
If you're celebrating with a decadent brunch, making these simple brunch swaps will save calories without leaving you feeling deprived.
If you're enjoying a late-Summer camping trip, enjoying your natural surrounding can inspire you to get active, so do it! Don't just sit around the campsite eating and drinking — make sure you take time to go for a swim or hike.
On a road trip? Finding low-calorie snacks on the road can be difficult, so if you haven't packed any healthy road-trip snacks, make the right decision by opting for these healthiest convenience-store snacks.
If a beach trip is in your plans, don't rely on the greasy options at the snack shack. We've got a few healthy, homemade beach snacks that you'll love to make and eat!