How to Stay Healthy When Traveling Over the Holidays
Speak Up: How Do You Stay Fit When Traveling Over the Holidays?
We are knee-deep in holiday season, which means many of us are loading up in planes, trains, and automobiles and heading home for the holidays. Since the stress of traveling and classic holiday treats can be distracting to a healthy lifestyle, being away from our gym, regular running trail, or stash of fitness gear can pose a problem.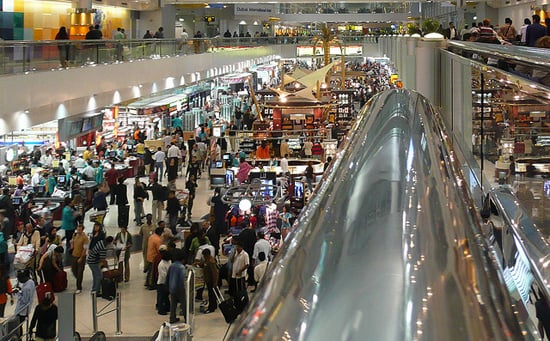 The last time I traveled, I stayed at a hotel with a top-level fitness center, but this won't be the case for Christmas. I'm only bringing a carry-on with me and traveling to subzero temps, so I'm not sure how much room I'll have left next to my huge boots, puffy jackets, and thermal layers. While I am hoping to get some family walks in, I'm still unsure of what I'll be doing when I want something a little more intense.
How are you staying fit when traveling this holiday season?
Source: Flickr user joiseyshowaa