How to Stay Motivated to Be Healthy
How to Stay Motivated During a New Routine
Getting motivated is often the easy part; it's staying motivated that can present an even bigger challenge. Forgetting what urged us to join a new class or change our diet happens all the time, especially once we've started making a little bit of progress. This is why it's crucial to keep reminding ourselves all the way through. Here are a few simple ways to keep up with new healthy habits.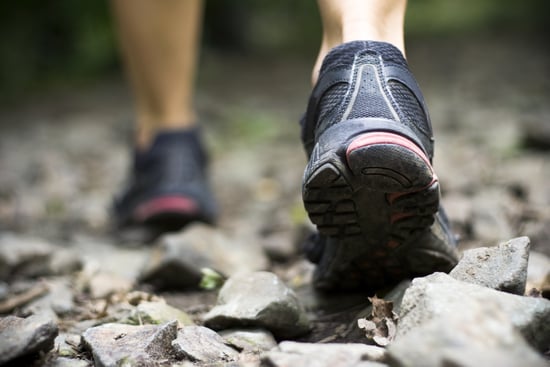 Ease Into It: Gradually moving into healthier food choices can give you the extra boost you need for an overall new diet plan, workout regimen, or both! It's important to choose a realistic plan to enable you to be successful all throughout the year. It's the small steps that lead to major accomplishments.
Vision Board: You don't need to cover your bedroom in quotes, but you certainly can if that keeps you treading on. Make a small vision board you can keep at work or somewhere more discreet so you can look at every day to help remind you of your goals. For the more technologically savvy, refer to an online board like our Pinterest page. Here, you can find workouts, tips, and more. For more specific guidance, check out these inspirational fitness quotes.
Stay Prepared: Even if it's just an exercise routine you choose to stick with, keep your fridge stocked with protein-boosting foods that will fight cravings and keep you from unraveling all your hard work. With fitness, staying prepared can be applied to your gear as well. Always have headphones, exercise clothes, and other gear easily accessible. By making the prep steps easier for yourself, you have fewer excuses not to follow through.
See two more motivating tips after the break!
Set reminders: Staying reminded of what first motivated you will help you to keep it up. Set calendar alerts on your phone of gym classes you like, or a certain time that always works for you to exercise. Even writing a positive message in the alarm field on your phone can help jump-start your day.
Consult a Friend: If there's a friend of yours whose diet or workout ethic you admire, then talk to them! Your friends can be some of the best people to consult for advice and to help keep you on track. Ask them what kinds of things help them stick with their plan and how they stay successful. You can even buddy up with this friend on workouts or meals to get on the same track.